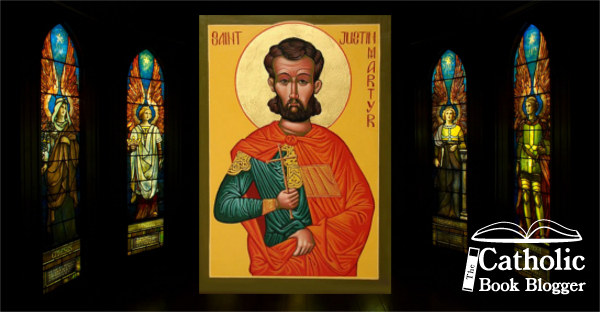 In this transcript of the trial of St. Justin Martyr and his companions, Justin argues that no terrors the prefect threatens can shake a Christian's confidence. It's far more important to have a clear conscience before the judgment seat of Christ.
Prefect. Listen, you who call yourself educated, and think you know the true doctrines. If you are scourged and beheaded, do you believe you will ascend into heaven?
Justin. I hope that, if I did endure these things, I'd have his gifts. For I know that God's favor stays with all who have lived that way until the end of the world.
Prefect. Then do you suppose that you will ascend into heaven to receive some reward?
Justin. I don't suppose it: I know it, and I'm completely convinced of it.
Prefect. Then let us come to the matter at hand, which is why we're here. Now that you're all together, all of you agree and offer sacrifice to the gods.
Justin. No right-thinking person falls away from piety to impiety.
Prefect. Unless you obey, you will be punished without mercy.
Justin. Through prayer we can be saved because of our Lord Jesus Christ, even when we have been punished. The punishment will become our salvation and our confidence at the more fearful and universal judgment seat of our Lord and Savior. –The Martyrdom of the Holy Martyrs Justin, Charites, Paeon, and Liberianus, 4
IN GOD'S PRESENCE, CONSIDER . . .
Do I weigh the trials of this life against the final trial before the judgment seat of our Lord?
CLOSING PRAYER
Lord, give me the faith to stand firm in this world, so that I may be assured of an accept­able defense before your tribunal on the day of judgment.
---
Remember to subscribe to my feed so you will not miss a day! This recurring feature at The Catholic Blogger is possible through the cooperation of author Mike Aquilina and publisher Saint Benedict Press. To get your own copy of this book, click below. As an Amazon Associate, I earn from qualifying purchases.