By Rev. James Blay
I recently assumed a position of leadership at the Liberia Baptist Theological Seminary in Paynesville City, Monteserrado County, Liberia, West Africa. During one of my many conversations with students at the seminary, the issue of missions, or doing missions as they refer to it, came up.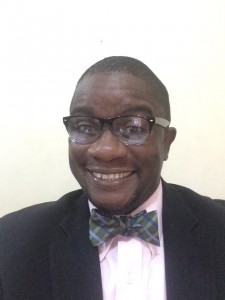 The students' concern was predicated on no longer going out for missions. I quickly realized by missions, these students expressly meant evangelizing and church planting. The scope of their understanding of missions is constrained by the idea of missions as an event, or a task.
I soon observed this understanding of missions visible in local churches I visited. There were pleas for support for missions simply to send out people on a particular day of the week in order to hand out benevolence to people in need. This phenomena is not only present here in Liberia, but I have also experienced this skewed understanding of missions in some places I had the opportunity to work and visit in the United States.
Missions as an event relegates the church, the community of faith, to the role of temporary fixers. We placate our egos as a church by advertising all the ways we are "helping" those in need. We become content with handing out care packages once a year to homeless people, and maybe volunteering once a month at the homeless shelter, food bank or soup kitchen. These periodic events, while not wrong in and of themselves, are merely the church's attempt to put Band-Aids on bullet wounds.
There have been much talk about and research done on the paradigm shift of Christianity from the Global North to the Global South. In order to develop a sustainable missional identity, a similar ideological paradigm shift has to happen in our basic understanding of missions. No longer can we afford relegating this primary characteristic, of who we are as Christians and who God is as a missional God, to intermittent self-pleasing occurrences. Mission as identity pushes the church beyond temporary superficial remedies towards a systematic adaptation of a missional focus marked by authentic engagement.
Mission as identity is not about short-term or long-term missions. The efficacy of a missional identity has little to do with how much time one spends being missional. When it comes to a missional identity, the focus rests on how we see ourselves as actors in a troubled world; actors seeking out meaningful relationships and thinking critically in order to engage and impact our world. It is important to note that development of a missional identity is not solely the prerogative of the institutional church. Cultivating a missional identity is the responsibility of individual God followers who, in community effect a change of identity for the whole.
Throughout scripture God is revealed as a missional God, always seeking to engage creation in transformational ways, and building authentic relationships. The authenticity of God's encounter with creation, characterized by God's unconditional love, sets the framework for building and understanding mission as identity rather than event. We hear this missional identity in phrases like God is love, which describes not what God does, but who God is.
The Body of Christ, its members and the whole, is at a crucial juncture of our existence in a world struggling to survive on multiple levels. Moving forward, the church must recognize the value of developing a missional identity. We must be missional in our focus, always intentionally attempting to make an impact on the world for the good of all creation.
Less we forget, it is also vital for our sanity and the good of our communities that we not seek to carve out a universal missional identity. As in other facets of our faith, context should be considered when developing a missional identity. Being attuned to particular contexts allows for authentic encounters that are beneficial for all.
The missional identity starts with God. When we understand who God is, and how God energizes transformation though intentional engagement, we set the ground for becoming a missional people. The world needs us to be missional in our identity.
We must be particular about relationship building geared towards mutual benefits between partners on both sides of the table. The world has tasted missions as task and frankly, the world is not impressed, because little transformation has happened. Fortunately however, it is not too late, we have the time to make a shift in our ideology about missions.
We, as a community of faith should seek to energize ourselves through the spirit of a missional God. Let us allow God's spirit to transform us into a missional people who assume the identity of missions as a major part of who we are.
Rev James H. Blay is a former Cooperative Baptist Fellowship Leadership Scholar. Rev. Blay holds A Master Of Divinity from McAfee School of Theology, Mercer University. He is currently back home in Liberia serving as Vice President for Administration at the Liberia Baptist Theological Seminary.