It's not a surprise that Samhain is online this year — for many.
(For most?)
For a while, it was debated, argued, and even dismissed as an option. After all, Samhain is the time of getting together, dancing, and celebrating another turn of the wheel.
In Reclaiming, it is the time of Spiral Dance. A public ritual, a fundraiser, a time when hundreds of people gather to dance in the most beautiful and often confusing, yet ecstatic dance of the year. A dual spiral. Two arms of people dancing and facing each other, meeting some faces and greeting others that may only be seen once a year.
It's the time before the ritual when the names of the beloved dead echo in the space. It's the wandering around to carefully built altars that twinkle and remember. It's the nervousness of being backstage with so many ritualists, hoping that you can remember what you want to say, while still letting mystery join the party.
Spiral Dance is happening this year. The 41st, but it's going to require a shorter drive and no wondering if I can get a good parking space.
This dance is online.
The intention is: "In the midst of uncertainty and the unknown, we come together to call forth the rains of justice and renewal."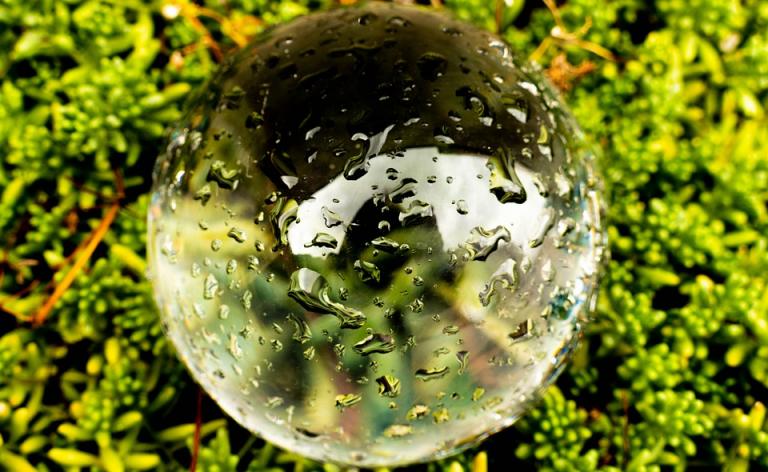 Shifting from Places to Screens on Samhain
I was not a part of the active planning this year. I was, however, privy to the many emails and meeting notes since I was marketing this rapidly shifting event. First, it was figuring out a new space. Then it was making the call that going online was the best decision, even if the pandemic was 'over' by Samhain.
Safety. A chance to dance without wondering if breathing was okay.
To be clear, I'm curious about how this will go. Some parts will be familiar, others are new creations. New songs and movements and opportunities to dive into this time of the dead.
Some of it will be live. Some of it will not.
It will have ASL interpretation and captioning. This year, you can wear as much glitter and scents as you like — assuming others in your home are okay with it — of course.
But it will have the energy of Spiral Dances past, no doubt. While I will not be taking anyone's hand, nor will I be wondering if I'm moving in the right direction or trying to find Starhawk to know when to turn, those who come will still dance together.
Traveling to the Isle of Apples
Once again, we will travel to the place of the Beloved Dead, those we have lost — some recently, some not. Some who have died in a time when we didn't get to say goodbye in the way we wanted to. Some who have not been grieved in the ways we would have liked.
I know I saved up my grief for Spiral Dance. It was the place I was held and honored and witnessed in my pain. I have watched my cat's name cross the slideshow and heard her name. I was with beloveds when my mom's name was read. I can not imagine how it will feel when my dear mentor and friend's name shows up.
Grieving is different now.
And yet, I know this dance will bring me what I need.
What is Lost…and Found
While this ritual has 'lost' its tactile, sweaty nature, it has gained expansion and a wider circle. Folks from around the globe are coming. Folks who have not been able to attend these dances in person. The ritual will be filled with invocations from different groups and communities in Reclaiming. Different voices. Necessary voices.
An opportunity to stretch arms across the boundaries. A gift of holding hands with others, virtually. A gift of staying apart so these precious humans may come back together — someday soon.
Perhaps those who come together will look at this time as a time of surrendering to what is. A time of using what is available — technology — to keep the connection. If witchcraft began with using what you have, may this also be a spell of remembering creativity and resilience.
All that is faced and known and encountered can offer inspiration.
All that is happening will not stop the magick from dancing anyway.
***
Please join the dance on October 31, 1pm PDT.
Ticket information is on www.reclaimingspiraldance.org, and no one is turned away for a lack of funds.