One of the perks of being a blogger and author is that you often get books to review.
(One of the tricks of being a blogger and author is making the time to read them. Ahem.)
I'm going to catch up and review a few books over the next few weeks. And to be honest, it's great to turn off writer brain and turn on curious brain.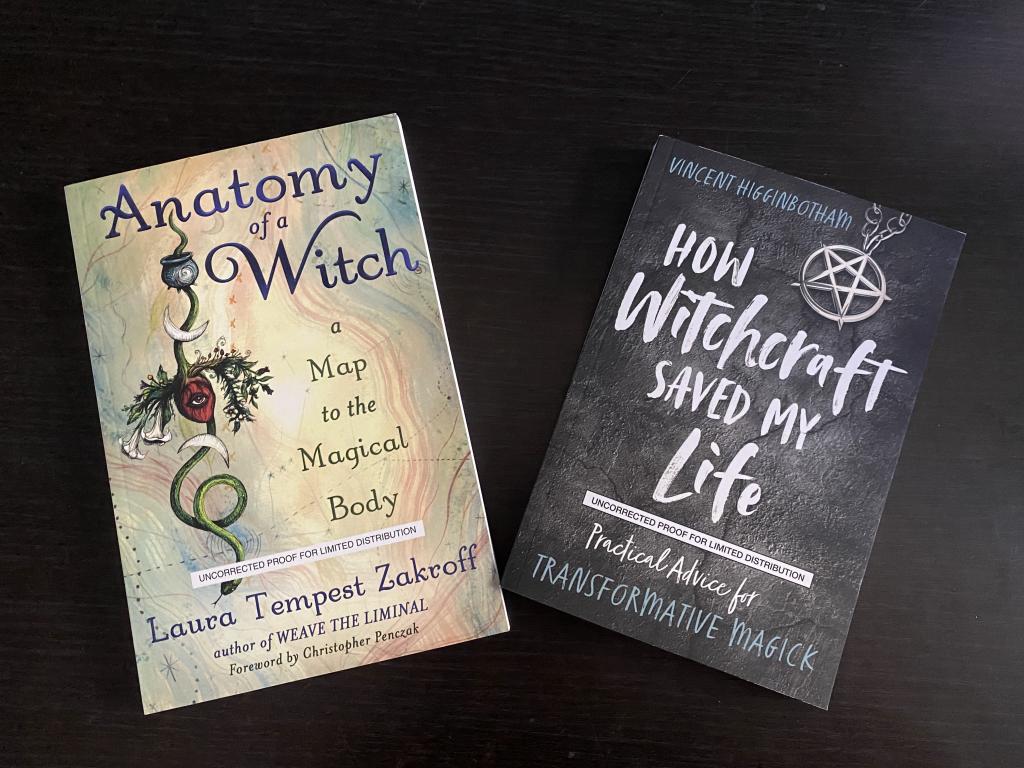 Anatomy of a Witch
Laura Tempest Zakroff's work has always pulled me in. The style of her writing and the magick she weaves seem to answer questions I have, before I even know I'm asking them.
I was particularly interested in "Anatomy of a Witch: A Map to the Magical Body" as I've been really diving into matters of the heart. With her wit, I found myself moving between laughing out loud and feeling the energy sink into my skin.
Zakroff blends practices and sigils and tarot to inform the lungs, the heart, the bones, and more. I particularly liked the Cauldron Fountain ritual and the Reach for the Kittens pieces. I won't go into detail because it's better to experience on your own.
I'd wholeheartedly (see what I did there) recommend "Anatomy of a Witch" to anyone who's looking to deepen into their magical practice and has had troubles connecting or reconnecting with their body.
This book is a pleasure and a roadmap back to your self.
How Witchcraft Saved My Life
The next title I got a chance to explore this month (okay a few months ago, but I'm behind in reading) is Vincent Higginbotham's "How Witchcraft Saved My Life: Practical Advice for Transformative Magick."
The title pulled me in, naturally, as I feel that's the case for me. And I love hearing about other folks' journeys in their magical life, as they remind me that we all have walked journeys meant just for us. And even if things are similar, we have had unique steps along the way. Or maybe calls. Or maybe pushes in certain directions.
As Higginbotham's first book, I want to say that this is a powerful read. He comes from a very vulnerable, authentic place, and a reader can instantly feel that they are welcomed to be wherever they are. I not only appreciate that, but I hope that for everyone.
From recognizing the magick in the mundane and remembering that you can witch any way you like, Higginbotham has a true voice that doesn't inform, as much as it inspires. I think a reader who is just starting out or who needs to remember their magick would benefit from this book.
I appreciated the places where there were invitations directly to beginners and then to those with more experience. This inclusivity was appreciated and as someone who doesn't have the strongest divination skills (gulp), it's good to hear I can jump in where I am. But if I did, there was a place for me too in this book.
"How Witchcraft Saved My Life: Practical Advice for Transformative Magick" is straight to the point and trusts the reader to find their place and begin/continue their personal transformation.
***
More book reviews to come! And if you want me to read and review yours, reach out.