I'm a little dry in terms of blog ideas right now, so I'm going to do some book reviews — on my own books.
As an author, I find I have a lot of feelings about my books…often as soon as they are written and printed and I can't change them. So, let's pull back the curtain on that.
What do I think of my books now?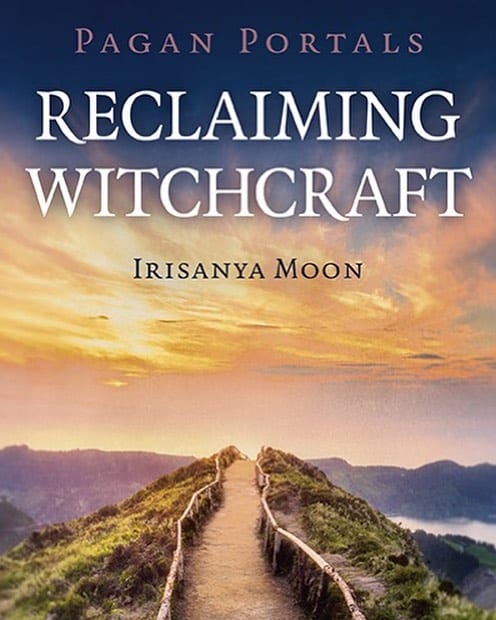 Reclaiming Witchcraft: I think this is a thank you letter for my witchcraft tradition. That said, soon after it went to print, the Principles of Unity changed, which means the book was quickly out-of-date in that respect. The rest is still true, alive, and well, but as an evolving tradition, Reclaiming has already shifted the Principles of Unity again — as well as being in the process of co-creating some new things around agreements for accountability. I feel this book is still a great support resource for anyone starting out in Reclaiming, but also for those in the tradition to see where we have been — and how far we could continue to go.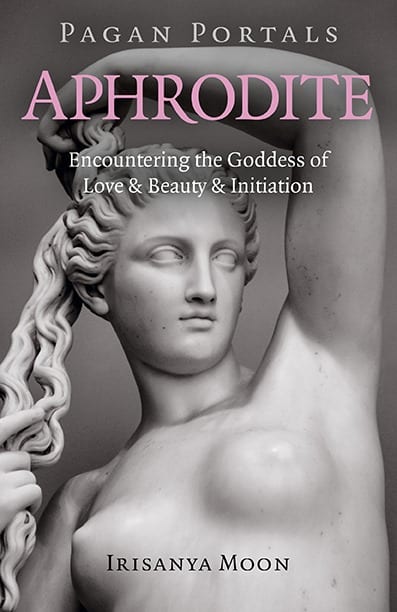 Aphrodite: Unsurprisingly, this book has been the most successful of all of my books so far. Aphrodite is a love letter to the goddess I work with the most. This book wrote itself. Going back to it now, I know I didn't cover everything I could say and I have a few things I would shift today because relationships change, information changes, and perspective changes. I would want to go a bit more into potential birth and creation stories, more into love spell magick, and more into immersive practices. But I do these things in classes I teach about Her, so…*
*I'm sure She will take up more space in my writing resume.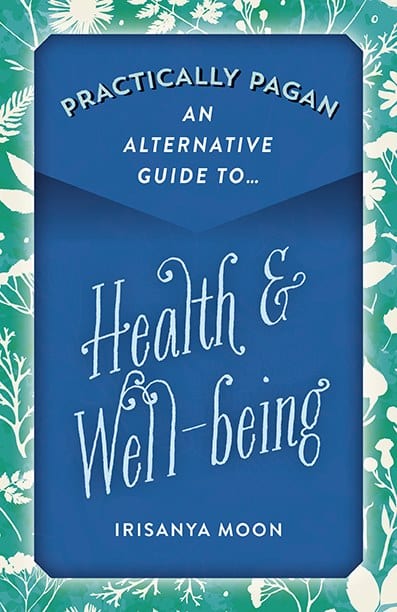 Practically Pagan: An Alternative Guide to Health & Well-being: This book is meant to reach out to folks who don't necessarily call themselves or want to call themselves a Witch. Fair. In this book, I tried to help readers better understand how they could care for themselves and their precious bodies. It's kind of an offshoot of the Aphrodite book, as I realize I work harder to care for myself when I am consistently following my devotional practices with Aphrodite. Devote to Her, devote to self — that's how it rolls for me. And Publishers Weekly liked this book, which made me smile. I know this book could have included even more about community care, but I always see what else I could have included…after I've said 'yeah, it's done.'
Iris: I proposed this book to my publisher because there were no books on this goddess and my namesake. WHAT. I also realized that I wanted to talk a bit more about how to build relationships with deities if that's your thing. So this book got to talk about that — and now I can't stop talking about that. While this book is dear to me, I do wish I'd left some word count space for the psychopomp conversation about Iris. And again, I think when any author leaves something out, it's just an invitation to write more. There is a lot to say about Iris and her wandering between worlds, so that might be something I tackle in the future.
I'm not going to talk about the other three books that I have finished since, as these are books that certainly are more complete than the ones in the past. As I write, I learn more about what I want to say, how much I want to say, and how efficiently I can say it.
Honoring the Wild: These are mainly writings from some folks around the Reclaiming community, so there are certainly things we don't cover, but it's a broad collection of viewpoints and opinions and experiences.
Norns: I love this book so much. It's a compilation of my personal practices and various translations about the Wyrd Sisters. This book is one I've wanted for a while and I can't wait for folks to reach it.
Gaia: Again, I think this book is one that is important in the era of climate change and the related grief/frustration/anguish.
I hope that you check out my books if you're interested. They're not only available through booksellers and my website, but also through libraries.
And I can't end this blog without the reminder that authors love/need reviews. No matter what you might have to share, we want to hear it and the websites that be want to see reviews so they push out the books to new readers.
Thanks!