Recently, I was given the opportunity to ask AK Alexander of Accelerate Books a few questions. I first heard of Accelerate Books after some friends were talking about it on Facebook; I was immediately interested. As a husband, father, full-time employee, and blogger I find it hard to find time to read all the books on my reading list. Not to mention, it is challenging to retain all that I read in a useful, practical way. Interest piqued, I signed up.  A week or so later, I reached out to AB for this interview.
I think it best to provide a brief review of my experience with Accelerate Books. If nothing else, my experience will provide basic context for some of the questions and answers. Although I've only used the tool for a couple of weeks, I've already found it to be a useful supplement to my regular reading.
For example, several months ago I read Tony Reinke's 12 Ways Your Phone is Changing You (excellent book!). But, as life goes, I got busy. While the book positively impacted me, I didn't apply its lessons fully. I've wanted to go back and reread it, but have not found the time – again, life.  I spent about 15-20 minutes running through AB's summary and found the content struck me again in a positive way. The main ideas and applications were right there and it was incredibly easy to digest. I quickly recalled the value of the book and have made plans to implement it. I plan to go back to the summary regularly for a refresher. AB will serve this recurring task quite well.
This, alongside the ability to read through the summaries to determine how useful a book might be before spending the money on it, have made me excited about how it can help my theological learning moving forward.
My interviewee, AK Alexander, is one of the founders for Accelerate Books.  He studied at the University of Florida, the Midwestern Baptist Theological Seminary, and the Reformed Theological Seminary. AK is a full-time campus minister at the University of Central Florida with SHIFT, a college Apologetics ministry.
You can learn more about Accelerate Books HERE, or you can watch the YouTube video at the end of article. With introductions out of the way, here is my interview with AK Alexander.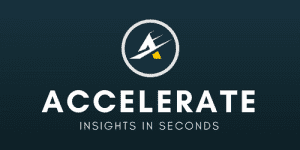 For those unfamiliar, tell us a little about what Accelerate Books is and your involvement with the company?
Absolutely. Accelerate Books is an online tool for Christian leaders that summarizes theological books every week and distills them to their key insights. Our book briefs present them in the form of text summaries, animations, infographics, and application questions — all designed to help readers grasp and retain concepts. I'm currently serving as the project manager, working with our writers, our creative team, and our web developers to get Accelerate running smoothly.
Where did the idea originate from? 
The idea for Accelerate Books was actually developed in response to two issues we had. The first was actually an issue of funding our book review and giveaway website called www.topchristianbooks.online. A group of us started this website as a way to stay in touch with our reading. When an anonymous reader reached out to us to sponsor a giveaway of John Piper's full collection, we began hosting monthly book giveaways. We were giving away old books from our own libraries, as well as new books from our anonymous sponsor. Shortly, we began a partnership with some publishers such as Crossway, IVP, Zondervan, and Cruciform Press who generously sponsored giveaways as well.
While we loved the joyful reactions we received when people won, the cost of keeping our website running and maintained in response to our growing traffic was becoming an issue. Most of us are full-time ministers, running this online ministry on the side.
One night, as we were talking through this, we joked about how we were spending more time maintaining the website and less time reading and reviewing books. If only there were a way we could quickly grasp the core insights of the piles of books we were reading (whether for seminary or personal ministry). It was then that the idea for Accelerate Books was born, both as a way to supplement our learning, and also possibly as a way to fund our website, which has since been renamed to TCB Media.
The library of content seems to have particularly Reformed and/or Calvinistic slant. Is this intentional and why?
Our choice of books is definitely intentional. We don't shy away from the fact that all of us at AB come from reformed backgrounds and will, therefore, choose books written by authors we trust. That and the fact that we are partnered with more reformed publishers have led to our initial selection of books to summarize. However, that is not to say that our goal is to focus completely on books written by reformed / Calvinist authors.  Instead, one of our goals is also to expose our readers to solid books outside of their regular reading and theological tribes. While our choice to summarize these books doesn't mean our endorsement of all their beliefs, this might look like summarizing books by N. T. Wright, Dallas Willard, C. S. Lewis, Ravi Zacharias, William L. Craig, A. W. Tozer, Leonard Ravenhill, etc.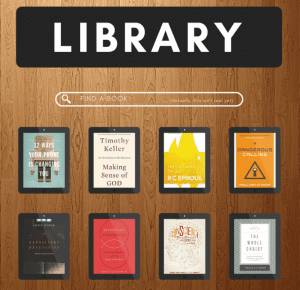 Is the goal of AB to replace people's current reading cycles or be a supplement to what they are already doing?
The goal of Accelerate Books is definitely not to replace reading original sources or to act as a substitute for deep theological reflection. Some have expressed concern, skepticism, and sometimes even disdain towards Accelerate because they fear a watering-down of Christian literacy. We completely understand these reservations. However, some of our main goals are to help our readers:
– Navigate the vast sea of good Christian literature
– Make informed purchases and decisions on which books to read
– Understand the concepts of books they're currently reading
– Retain insights through visual and audio learning
– Encourage conversation and discussion about the books themselves
We have never suggested that Accelerate replace reading; perhaps up until this point, we hadn't made that disclaimer explicitly. This is likely because the majority of our readers come from a Reformed background and the possibility that our readers would see Accelerate as a substitute for reading hadn't been our first concern! If anything, a concern we have about the reformed community is too often we see people prize reading as a virtue in and of itself, over the application of its insights. Accelerate is simply a tool to help the Church absorb the insights and also apply them to everyday life.
How do book publishers feel about your program?
The publishers we are working with are on board with Accelerate books because many of our BETA readers have said that the book briefs encouraged them to want to read the books, and a few have already actually purchased them. We are still in the process of reaching out to more publishers and will absolutely respect their wishes should they decide to opt-out of AB. However, we see Accelerate Books as beneficial to readers, publishers, and authors.
How would you respond to someone who fears summary formats are not equipped for proper theological study?
We actually would agree. Summary formats should never replace proper theological study, which should take place in the context of community and accountability, and led by people who have devoted their lives to the study of theology. Furthermore, we would strongly encourage people to consider formal education and seminary as a means of being equipped for ministry. We are actually looking to partner with seminaries to serve students as well. Our summary formats are designed to help readers be more well-rounded in their reading, broadening their scope of learning. However, theological depth requires time and prayerful reflection that summaries can't provide.
Clearly, technology is changing the way Christians digest information (online sermons, podcasts, videos, etc.). What are some of the good and bad developments with these technological developments?
We actually chose to summarize Tony Reinke's "12 Ways Your Phone is Changing You" as one of our first book summaries and so I'll quote him when he says that "every technological innovation is a new theological invitation for renewed biblical contemplation by God's people." Like with most things, the two dangers are swinging to opposite extremes. Some fear technology to a fault, blaming technological developments as the sole source for our woes. Others are too quick to embrace technology without enough reflection on how it affects us as human beings made in God's image. As Christians, we must strive to think well about technology in order to allow God's gift of technology to serve the Kingdom and God's people.
To summarize both the negative and positive developments of technology in one word, I would say speed. However, there are two sides to this coin. Like fire, we can put this to good use or burn ourselves. A positive outcome of technology is the ability to communicate more quickly with loved ones that are far away, or the ability to more quickly deliver medicine to those in need.
However, the negative development that has come with technology is certainly the erosion of delayed gratification. In our instant-messaging, microwave-speed culture, we forget that sanctification cannot be accelerated. Our relationship with God — or any relationship for that matter — must be cultivated with time and effort. While technology promises to speed things up — things such as travel, cooking, accounting, and communication –, we forget that we cannot do the same with relationships.
Anything else you might want our readers to know about? Anything big coming up?
Our preparation for our official launch in August is definitely the biggest thing on our plate right now. But if our launch goes well, Lord-willing, we're excited to be able to focus back on our book giveaways at TCB Media. We're also toying with the idea of launching a TCB podcast, so be sure to keep an eye out for that 🙂