What does the Bible say about homosexuality? Is it sin?  Can a person be a Christian and be a practicing homosexual?
What is Sin?
Sin is the transgression of the law and whoever sins actually transgresses God's law and "everyone who practices sin practices lawlessness" for they are one and the same (1 John 3:4).  What law is John writing about?  The law of God must certainly include the Ten Commandments but is also is enhanced by Jesus who said the two greatest commandments are these;
"the first of all the commandments is: Hear O Israel, the Lord our God, the Lord is one. And you shall love the Lord your God with all your heart, with all your soul, with all your mind and with all your strength. This is the first commandment. And the second is like it, is this: You shall love your neighbor as yourself. There is no greater commandment than these" (Mark 12:29-31).
Sin is anything that falls short of these two and also the Ten Commandments but isn't thou shall not be homosexual missing here?  What does the Bible say about homosexuality?  Is it sin?  Let's go to the source of all truth and take my own personal opinions out of the way for human opinions are worthless compared to what God says in His Word.  I will focus on Scriptures in the New Testament although I believe that those in the Old Testament are still valid, I will focus on the New Testament to refute the fallacious argument that we are not under the law of the Old Testament anymore.  Here is what God says in His Word, not what I say, about whether homosexuality is sin or not.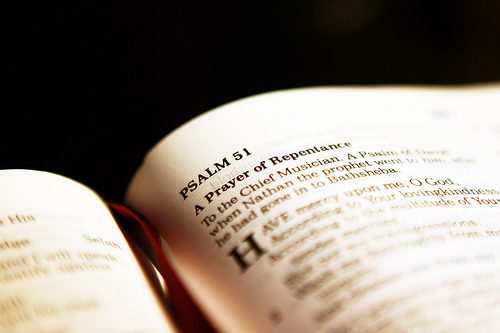 The New Testament on Homosexuality
Romans 1:26-28 "For this reason God gave them over to degrading passions; for their women exchanged the natural function for that which is unnatural, and in the same way also the men abandoned the natural function of the woman and burned in their desire toward one another, men with men committing indecent acts and receiving in their own persons the due penalty of their error. 28 And just as they did not see fit to acknowledge God any longer, God gave them over to a depraved mind, to do those things which are not proper."

First Corinthians 1:6-10 "Or do you not know that the unrighteous shall not inherit the kingdom of God? Do not be deceived; neither fornicators, nor idolaters, nor adulterers, nor effeminate, nor homosexuals, nor thieves, nor the covetous, nor drunkards, nor revilers, nor swindlers, shall inherit the kingdom of God."

First Timothy 1:9-11 "Understanding this that the law is not laid down for the just but for the lawless and disobedient, for the ungodly and sinners, for the unholy and profane, for those who strike their fathers and mothers, for murderers, the sexually immoral, men who practice homosexuality, enslavers, liars, perjurers, and whatever else is contrary to sound doctrine, in accordance with the gospel of the glory of the blessed God with which I have been entrusted.homosexuality, enslavers, liars, perjurers, and whatever else is contrary to sound doctrine, in accordance with the gospel of the glory of the blessed God with which I have been entrusted."
Will There Be Homosexuals in Heaven?
In heaven there is actually neither male nor female (Mark 12:25; Matt 22:30) and some who still live with the strong and passionate desires of being attracted to the same sex today will be in heaven but they will be there because they stopped being a practicing homosexual.  Just like there will be murderers, thieves, liars, drug addicts, and alcoholics in heaven who have stopped their sinning. It is those homosexuals who refuse to repent and continue to act on their homosexuality that will not be in the Kingdom of Heaven.  Some who have been formerly homosexual and those who still feel this urge but are not practicing homosexuals will be in heaven just as those who used to practice other sins will be there…but they will be those who no longer practice these things. Revelation 22:15 says that those who are "Outside [of the walls of the New Jerusalem…or heaven] are the dogs and sorcerers and the sexually immoral and murderers and idolaters, and everyone who loves and practices falsehood."
Conclusion
Those who are living in sexual immorality such as homosexuality (1 Cor 6:10; Rom 1:26-28; Col 3:5-7; Gal 5:21) will not be going to the Kingdom of Heaven (1 Cor 5:9-10).  If you have this urge to live this lifestyle, you are no different than any other sinner who needed to repent and confess their sins and then put their trust in Christ as Lord and Savior. Even Christians sin but the difference is we repent of them and confess them when we do sin for we all stumble (Rom 7) but the main difference is that we don't continue in sin.  John warns that "Whoever makes a practice of sinning is of the devil, for the devil has been sinning from the beginning. The reason the Son of God appeared was to destroy the works of the devil" (1 John 3:8).  Christians are not sinless but we will sin less as we grow in Christ.  Believers stumble into sin but unbelievers dive into it and swim in it.  Christians fall into sin but get back up but the unsaved wallow in it.  That is the difference.  Yes, Christian's sin but they hate it when they do…unbeliever's sin and see no problem with it and love the pleasures of sin. If you have been or were a practicing homosexual and have repented and confessed this sin and trusted in Christ, there is no reason that you won't be in the Kingdom of Heaven. That's what grace is all about…unmerited, unearned, and undeserved favor from God…of which I don't deserve nor does anyone else for that matter (Rom 3:23; 6:23).

Jack Wellman is Senior Writer at What Christians Want to Know whose mission is to equip, encourage, and energize Christians and to address questions about the believer's daily walk with God and the Bible. You can follow Jack on Google Plus or check out his book Blind Chance or Intelligent Design
photo credit: Daniel Y. Go via photopin cc