How can you find a church that will help you grow in the grace and knowledge of God? What things can you look for in such a church that can help grow you spiritually?
Growing in Grace and Knowledge
We are actually commanded to grow in the grace and knowledge of our Lord (2 Pet 3:18) but if we don't have a church home that feeds us, then how is this possible? If you live in an area that is limited in the number of choices in churches, you may have to be part of the solution and not part of the problem; instead of settling for a lack of spiritual teaching as the problem be part of the solution. For example, you could volunteer to be a Sunday school teacher and study hard to help others grow in their relationship to the Lord. Paul mentored the young evangelist Timothy and told him "Do your best to present yourself to God as one approved, a worker who has no need to be ashamed, rightly handling the word of truth" (2 Tim 2:15). If you are not able to find a good church that can help you grow spiritually then become part of the solution and study to grow in the knowledge of God so that you can help others grow. If your local church doesn't offer any or few classes, then starting a good home Bible study club with friends, neighbors, and co-workers can help everyone in the group to grow spiritually. It is true that "Iron sharpens iron, and one man sharpens another" (Prov 27:17).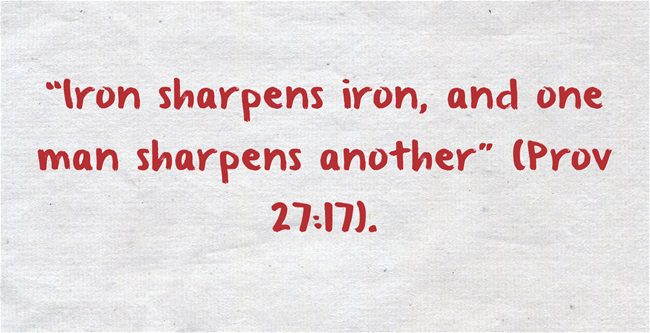 Talk with other Christians
Maybe you could speak with other Christians that you know that may attend a church that is feeding the flock in a way where they are growing in spiritual maturity. Perhaps you could ask other Christians that you work with, are neighbors with, or have friends that attend other churches. Sometimes word of mouth can be a great source of where to look. You could ask them some diagnostic questions like "What type of Sunday school classes do they have? What is the focus of the lessons? What is the church's mission statement? What are the church leadership's goals?" The only way you can find out about a church is by asking those who attend it.
Attend Different Churches
Sometimes the best way to find a good church home that feeds their membership in good, spiritual and biblical teachings is to attend one. You should ask if you could be a guest in one of their Sunday school classes. Ask whether they have a Wednesday night Bible study or mid-week services. Ask about Sunday evening services, if they have one. If a church lacks any or all of these, then you may not be in the right church. Churches that have regular Sunday school classes, Wednesday night services or Bible studies, and Sunday evening services or Bible studies is a good indicator that this church is serious about growing in biblical knowledge. Conversely, a lack of these studies or classes or a church that doesn't have any of these may point to the fact that this church doesn't care about growing or isn't even interested in seeking to know God at a deeper level.
What does the Church Focus On?
If you want to find out if a church is one where it will help its members grow, listen closely to what they are presenting in sermons and studies. Are the teachings biblically centered? Do they focus on the Person of Christ? Do they preach and teach about repentance, daily confession of sin, the cross, and attempt to glorify Christ at services? Are they seeking to know God better? If any or most of these essentials are missing then you are only attending a religious social club. They may be only doing it for show and may not be interested in growing spiritually. If a church is not preaching primarily out of the Bible and on the Word of God, keep looking.
Is Regular Prayer the Pattern?
If this church doesn't focus on prayer then they are depending upon their own power. A church that prays together stays together; that is a church that is a praying one is one that is most likely there to stay. If prayer is not a regular pattern in this church and among its members, then they will never have access to the power of God because a church, just like a believer, moves forward only on their knees.
Is it an Island or an Outreach?
What I mean to ask is whether a church is like a private club that never gets out of their "holy huddles" and seems to have a membership that is exclusive or do they get out of the church building and head out into the community. Some churches do not actively seek new members but are entrenched in their own world. I once tried to share the gospel with another man who turned out to be the pastor of a certain denomination. He said "You are wasting your time….you are not in the right church and if you're not in this church, then you are not in the church that Jesus built." I was saddened by this comment because churches that generally say that they are the only true church are churches that are not open to new members and they frequently end up judging and condemning other denominations and their members. I would never recommend such a church.
On the other hand, a church that has an outreach program that is going into the community is a great sign. Our church has regular visits to the local nursing home, we provide clothing for those who are unable to provide clothing for their children based upon their income level, and we help single mothers because they are often their family's only source of income. A church that is outgoing is one that is outstanding in my opinion.
I am also encouraged by churches that have regular evangelism activities. Our church for example participates in the community wide garage sale as a way to reach those who may not have a church home or who have never heard the gospel presented (e.g. Rom 10:9-13). We also have a "truth or treat" night which provides an alternative to Halloween where the focus is on Christ and not on candy or treats. As I mentioned before, we have regular visits to the local nursing home to visit with the residents there.
Conclusion
You can find a good church home if you find out what the church's leadership, teachers, and pastors are focusing on; you can network with family, friends, and co-workers about what their church is like; you can look at a church bulletin and see if they have others services, studies, and classes outside of their regular Sunday morning sermons; you can attend different churches and see if they focus on biblical teachings and the essentials of the faith; you can see if the church has regular and consistent patterns of prayer; you can check to see if they have an exclusive membership and are open to new members or whether they are closed and feel that they are the only ones that have the truth; and finally, does the church reach out into the community and engage the citizens. Are they evangelistic or do they ignore the Great Commission? If most of these elements are missing, keep looking and keep praying for God to help you find a church where you can grow in the grace and knowledge of our Lord because it is the will of God for every believer to grow spiritually, to become more Christ-like, and to learn more how to walk with God.

Article by Jack Wellman
Jack Wellman is Pastor of the Mulvane Brethren church in Mulvane Kansas. Jack is also the Senior Writer at What Christians Want To Know whose mission is to equip, encourage, and energize Christians and to address questions about the believer's daily walk with God and the Bible. You can follow Jack on Google Plus or check out his book Blind Chance or Intelligent Design available on Amazon