Who was the Apostle Paul? What was his background and end of his life like?
Saul
Before the Apostle Paul, it was Saul, a Pharisee of the Pharisees (Acts 23:6), a Hebrew of the Hebrews, and a Jew through and through, but somehow God would use this man who was a Jewish thoroughbred to reach the Gentiles. Saul lived from about 5 to 67 in the first century. This meant that Saul would certainly have known about Jesus and perhaps even heard him preach. For all we know, Saul was present at Jesus' crucifixion. It is at least possible. This may have been why Saul was so opposed to the people of "the Way." He had sat at the feet of Gamaliel and must have been a man of means because he was also a Roman citizen, meaning he had paid his own way out from being a subject of Rome (Acts 22:26-29). We know these things because after Paul's conversion he wrote, "I am a Jew, born in Tarsus in Cilicia, but brought up in this city, educated at the feet of Gamaliel according to the strict manner of the law of our fathers, being zealous for God as all of you are this day" (Acts 22:3). Before this of course, Paul said "I persecuted this Way to the death, binding and delivering to prison both men and women, as the high priest and the whole council of elders can bear me witness" (Acts 22:4-5a) "and I journeyed toward Damascus to take those also who were there and bring them in bonds to Jerusalem to be punished" (Acts 22:5b) but Jesus was about to put a stop to that.
Damascus Road
When Saul was standing before the Jewish authorities after a near-riot broke out, and for which he was blamed (Acts 21), he explained to them why he was now preaching Christ. It was Jesus Who has fulfilled the Old Testament prophecies and requirements for being the Messiah or the Christ (the "anointed"). Paul explains how he went from being Saul to being Paul by saying, "I was on my way and drew near to Damascus, about noon a great light from heaven suddenly shone around me. And I fell to the ground and heard a voice saying to me, 'Saul, Saul, why are you persecuting me'" (Acts 22:6-7). That was when Paul cried out "Who are you, Lord?' And he said to me, 'I am Jesus of Nazareth, whom you are persecuting" (Acts 22:8). Paul now understood that he hadn't been persecuting the church as much as he had been persecuting Jesus because the church is the Body of Christ. When he attacked Stephen by condoning his stoning to death, he was doing it to Christ. As far as Christ is concerned, doing it to others is like doing it to Him (Matt 25:40). The greatest destroyer of the church became her greatest strength. Paul was an expert in the law of God and so this made grace even more amazing but this also allowed him to show how the law shows us we're all sinners (Rom 7:7), which makes Jesus' standing in our place even more amazing (Rom 5:1, 8:1; 2nd Cor 5:21; Gal 2:8-9).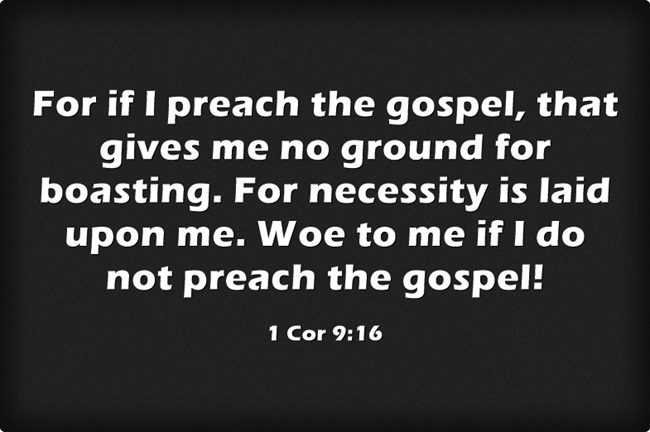 An Apostle
Paul wasn't an apostle of his own choice. In fact, the Bible says that no man chooses to be an apostle of God…no man chooses that for himself. It is God alone Who does. Every apostle was called personally by God. They didn't find Him; He found them, and so in that context we can understand why Paul opens his letters or books by putting his God-given credentials at the very beginning. He wants the churches (and the readers/listeners) to know that this is not Paul's teachings, but God's. He has been commissioned by God to write and evangelize, but it was God's choice. For example, in Ephesians 1:1a Paul writes, "Paul, an apostle of Christ Jesus by the will of God." In Galatians, he includes the fact that his apostleship was not of human origin as he writes "Paul, an apostle—not from men nor through man, but through Jesus Christ and God the Father, who raised him from the dead" (Gal 1:1). Even the disciples had qualifications for being an apostle, as it says in Acts 1:21-22 "So one of the men who have accompanied us during all the time that the Lord Jesus went in and out among us, beginning from the baptism of John until the day when he was taken up from us—one of these men must become with us a witness to his resurrection." If someone walked up to me and told me they're an Apostle with a capital A (and there are many self-proclaimed one's today), I would ask, were you there with Christ and "accompanied [them] during all the time that the Lord Jesus went in and out among us?" Were you there, "beginning from the baptism of John until the day when he was taken up from us?" I would have to tell them; "Friend, you don't look that old."
Conclusion
The Apostle Paul was the father of missions, having traveled thousands of miles planting churches and these churches would in turn plant others. If there was a father of mission, Paul would be it. He faced dangers, toils, cold, beatings, hunger, thirst, shipwrecks, imprisonments, and even being stoned, but for him, he had no choice but to preach the gospel. In his own word he writes "For if I preach the gospel, that gives me no ground for boasting. For necessity is laid upon me. Woe to me if I do not preach the gospel" (1st Cor 9:16)! Paul was about to be martyred and so wrote his final and most famous last words, "For I am already being poured out as a drink offering, and the time of my departure has come. I have fought the good fight, I have finished the race, I have kept the faith. Henceforth there is laid up for me the crown of righteousness, which the Lord, the righteous judge, will award to me on that Day, and not only to me but also to all who have loved his appearing" (2nd Tim 4:6-8).
Article by Jack Wellman
Jack Wellman is Pastor of the Mulvane Brethren Church in Mulvane Kansas. Jack is also the Senior Writer at What Christians Want To Know whose mission is to equip, encourage, and energize Christians and to address questions about the believer's daily walk with God and the Bible. You can follow Jack on Google Plus or check out his book Teaching Children the Gospel available on Amazon.