Why does the Bible say heaven and earth will pass away?
The Law's Purpose
When Jesus was speaking to the crowds on a mountainside, He said "Do not think that I have come to abolish the Law or the Prophets; I have not come to abolish them but to fulfill them" (Matt 5:17), and that He did. The Apostle Paul wrote that "Christ is the end of the law for righteousness to everyone who believes" (Rom 10:4). He did this "by abolishing the law of commandments expressed in ordinances, that he might create in himself one new man in place of the two, so making peace" (Eph 2:15) between us and God (Rom 5:1). There was nothing wrong with the law because the law showed us what sin is (Rom 7:7) as sin is the transgression of the law (1st John 3:4), and "before faith came, we were held captive under the law, imprisoned until the coming faith would be revealed" (Gal 3:23). "The law was our guardian until Christ came, in order that we might be justified by faith" (Gal 3:24), so the reason they call the gospel "good news" is that "now that faith has come, we are no longer under a guardian" (Gal 3:25) of the law. None of us could ever keep the law perfectly anyway, so we all stood as convicts awaiting sentencing, but the Mediator stood on the gap and offered His own life to redeem us from the penalty of lawbreaking, and now, "There is therefore now no condemnation for those who are in Christ Jesus" (Rom 8:1) for all who have repented and trusted in Christ.
Law Breakers
Just because Jesus has fulfilled the law, doesn't mean we shouldn't strive to obey the law because Christ says, "Whoever has my commandments and keeps them, he it is who loves me. And he who loves me will be loved by my Father, and I will love him and manifest myself to him" (John 14:21). You can't say you love God and then break God's law with impunity, meaning we're not exempt from the punishment of lawbreaking, but thankfully, Jesus fulfilled the law and kept what we could not. That's why we can now have peace with God (Rom 5:1) because we're no longer under condemnation (Rom 8:1). Even so, Jesus says, "If anyone loves me, he will keep my word, and my Father will love him, and we will come to him and make our home with him" (John 14:23). There is no validity to someone claiming to love God but refuses to obey His law. That's like someone saying "I obey the law," while driving 70mph in a school zone. That's how ridiculous that statement is. Obedience = love. Disobedience is not love.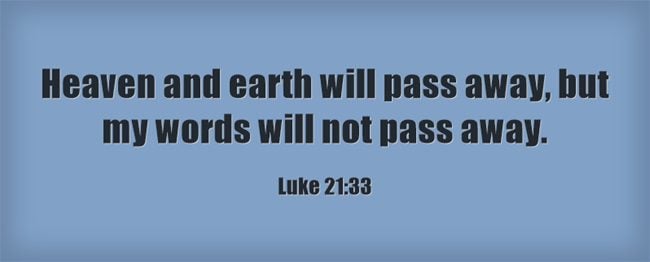 The Law if Fulfilled
Jesus came to earth, and being born of a virgin, and as a Man, lived a sinless life, and He is called the Lamb of God, Who is without spot or blemish (1st Pet 1:19), meaning He is perfect in every way since He is also God (Eph 5:27), and we know that God cannot sin. We were perfectly condemned, so it took the perfection of Jesus Christ to atone for our sins and remove the wrath of God that abides on all who refuse to believe (John 3:36b). Since Jesus fulfilled the law perfectly in every way, he reminds us that "until heaven and earth pass away, not an iota, not a dot, will pass from the Law until all is accomplished" (Matt 5:18), and it was accomplished, just as Christ said in His final words before dying on the cross; "It is finished," and he bowed his head and gave up his spirit" (John 19:30). Essentially, Jesus is saying that heaven and earth will pass away before one jot or tittle of the law is accomplished or fulfilled, and it was at the cross, so heaven and earth didn't pass away until Jesus' perfect sacrifice was completed and He was able to redeem all who believe in Him (Rom 10:9-13).
The Coming Fire
Heaven and earth will not pass away but will be burned up after Jesus Christ's return. The Apostle Peter writes that "the day of the Lord will come like a thief, and then the heavens will pass away with a roar, and the heavenly bodies will be burned up and dissolved, and the earth and the works that are done on it will be exposed" (2nd Pet 3:10), but this doesn't say that the entire earth will cease to exist, any more than the universe, so "Since all these things are thus to be dissolved, what sort of people ought you to be in lives of holiness and godliness" (2nd Pet 3:11), "because of which the heavens will be set on fire and dissolved, and the heavenly bodies will melt as they burn" (2nd Pet 3:12). Fire is symbolic of God's judgment and the fire that is coming will purge the earth of all of its wickedness brought on by sinful mankind. Even the unrepentant will end up in the fiery judgment of God (Rev 21:8).
The New Heaven and Earth
When Peter was writing about the coming day of the Lord, he writes that the elements will all be dissolved by fire, so "according to his promise we are waiting for new heavens and a new earth in which righteousness dwells" (2nd Pet 3:13). This is what the Apostle John writes about in the Book of Revelation where he wrote, "Then I saw a new heaven and a new earth, for the first heaven and the first earth had passed away, and the sea was no more" (Rev 21:1). Only until the earth is purified by fire can the new heaven and the new earth exist and be a place where the "New Jerusalem [will come] down out of heaven from God" (Rev 21:2).
Conclusion
We who have trusted in Christ await this new heaven and new earth because of the joy that's coming and this joy is going to be fulfilled someday because at that time, "the dwelling place of God is with man. He will dwell with them, and they will be his people, and God himself will be with them as their God" (Rev 21:3), and God "will wipe away every tear from their eyes, and death shall be no more, neither shall there be mourning, nor crying, nor pain anymore, for the former things have passed away" (Rev 21:4), and for the very first till, we will see the face of God (Rev 22:4). That's why "the sufferings of this present time are not worth comparing with the glory that is to be revealed to us" (Rom 8:18).
Article by Jack Wellman
Jack Wellman is Pastor of the Mulvane Brethren Church in Mulvane Kansas. Jack is also the Senior Writer at What Christians Want To Know whose mission is to equip, encourage, and energize Christians and to address questions about the believer's daily walk with God and the Bible. You can follow Jack on Google Plus or check out his book Teaching Children the Gospel available on Amazon.