Do you think Christians should use real wine during the Lord's Supper or Communion?
A New Covenant
Just prior to Jesus' giving His life as a ransom for many (Mark 10:45), He instituted a New Covenant and said; "I have earnestly desired to eat this Passover with you before I suffer. For I tell you I will not eat it until it is fulfilled in the kingdom of God." And he took a cup, and when he had given thanks he said, "Take this, and divide it among yourselves" (Luke 22:15-17). Then, He added, "I tell you that from now on I will not drink of the fruit of the vine until the kingdom of God comes" (Luke 22:18). After this, "he took bread, and when he had given thanks, he broke it and gave it to them, saying, "This is my body, which is given for you. Do this in remembrance of me" (Luke 22:19), so we are to observe Communion as a memorial of Jesus' supreme and ultimate sacrifice. The reason we do this is just as the Apostle Paul said, "For as often as you eat this bread and drink the cup, you proclaim the Lord's death until he comes" (1st Cor 11:26). Finally, Jesus says just before they partook in the wine, "This cup that is poured out for you is the new covenant in my blood" (Luke 22:20). Jesus established a new and better covenant, so what was wrong with the Old Covenant?
The Old Covenant
God gave Israel His laws, which included the Old Covenant, but He already knew that they would break it, as it says, "But to this day the Lord has not given you a heart to understand or eyes to see or ears to hear" (Deut 29:4). They had the law but the application of God's law was external and not something they (or we) could ever keep. The law's purpose was to show us what sin is (Rom 7:7), and to make us see our inability to keep the law. The law convicted us and judged us all as guilty before God, but the law was intended to show us that we can't be saved by law-keeping, but only through faith in Jesus Christ. Works, including trying to keep the law, could never save us (Eph 2:8-9). This doesn't mean we have permission to break the law. It's only a way to show us that we all fall short of God's holiness (Rom 3:23), and that we deserve death from the wages that our sins have earned us (Rom 6:23). It wasn't the covenant that was the problem. It was the heart of the people. It was a heart issue, not a matter of striving to keep the law in order to be saved.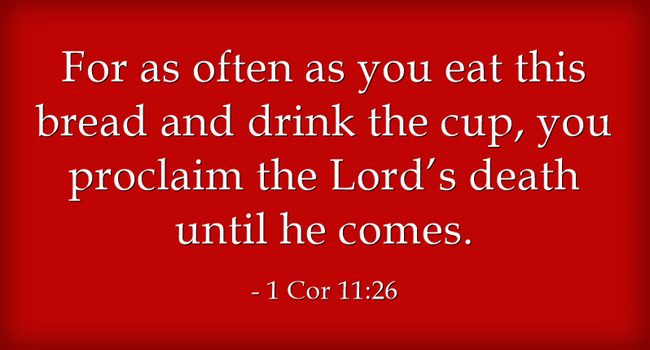 A New Heart
The Prophet Ezekiel wrote about how God would help us solve our problem of law-breaking by writing "I will give you a new heart, and a new spirit I will put within you. And I will remove the heart of stone from your flesh and give you a heart of flesh" (Ezk 36:26). What was missing was God's Spirit, so Ezekiel writes, "I will put my Spirit within you, and cause you to walk in my statutes and be careful to obey my rules" (Ezk 36:27). Jeremiah wrote about much the same thing in Jeremiah 24:7, writing "I will give them a heart to know that I am the LORD, and they shall be my people and I will be their God, for they shall return to me with their whole heart," so the law wasn't the problem, nor was the Old Covenant. It was a heart issue and the absence of the Spirit of God. A heart of stone had to be replaced with a heart of flesh, and that's the work of the Holy Spirit. It wasn't circumcision of the flesh that they needed, but as God said; "And the LORD your God will circumcise your heart and the heart of your offspring, so that you will love the LORD your God with all your heart and with all your soul, that you may live" (Deut 30:6). Without God's Spirit, obedience cannot happen. It was just what Jeremiah wrote, "Behold, the days are coming, declares the Lord, when I will make a new covenant with the house of Israel and the house of Judah" (Jer 31:31), and speaking of a New Covenant, he wrote, "this is the covenant that I will make with the house of Israel after those days, declares the Lord: I will put my law within them, and I will write it on their hearts. And I will be their God, and they shall be my people" (Jer 31:33).
Wine in Communion?
Should wine be used in Communion or the Lord's Supper? I would say no because church is no place to drink alcohol. Besides, some people have an aversion to alcohol or are even allergic to it, while others may be former alcoholics, and the last thing they need is to consume alcohol, even if it's a small amount. Our church uses grape juice in place of the wine, and I think its fine this way. The wine that Jesus and the disciples drank was probably not very strong at all, and from all the historical evidence we know of, there was often water mixed in with the wine because the local water supply sometimes contained contaminants and so a little bit of wine would make it safer to consume. There is no reason a church should ever use real wine because of the various issues I just mentioned. It is simply not worth it. The risks totally outweigh the benefits. Besides, the bread and wine (or juice) is symbolic of Jesus' body and blood that was shed for the remission of sins. It's not the elements as much as it is the memorial that Communion or the Lord's Supper is all about.
Conclusion
I hope this has helped some in regards to this question and that the reasons given are clear enough. I do not think it's worth the risk to cause someone to stumble over drinking alcohol, even if it's at Communion. Drinking alcohol is not a sin…it is drunkenness that is a sin, but the Lord's Supper is not diminished or enhanced by the absence of real wine; it's more about where our hearts are at. This is why Paul wrote, "Let a person examine himself, then, and so eat of the bread and drink of the cup. For anyone who eats and drinks without discerning the body eats and drinks judgment on himself" (1st Cor 11:28-29), and "That is why many of you are weak and ill, and some have died" (1st Cor 11:30).
Article by Jack Wellman
Jack Wellman is Pastor of the Mulvane Brethren Church in Mulvane Kansas. Jack is also the Senior Writer at What Christians Want To Know whose mission is to equip, encourage, and energize Christians and to address questions about the believer's daily walk with God and the Bible. You can follow Jack on Google Plus or check out his book Teaching Children the Gospel available on Amazon.