Are deliverance ministries biblical? Are they taught in the Bible?
Deliverance Ministries
Deliverance ministries typically boast of the cleansing a person of demons or evil spirits in order to address problems manifested in their life as a result of the presence or possession of demons, who are said to be the root causes of their addictions, illnesses, or other problems. They claim that these demons have the authority to oppress people and bind them to addictions or particular sins, and sins from which they cannot esc ape, but as far back as I could go in church history and in the Scripture, I have yet to find a deliverance ministry, but today, it's as if there are hundreds of them, and each one it seems has its own particular niche. Some focus on drug or alcohol demons, others focus on addictions to pornography or some other obsession (just name it), but are there demons behind these addictions, and can Christians be bound to these "demons of addiction," or whatever else they call them? I believe they can be for those who don't have the Holy Spirit, but do we need to be cleansed or have a demonic alcohol spirit cast out if we're a Christian? Are there specific demons for particular sins? One deliverance ministry in Oklahoma boasts that clients can experience a delivery ministry over the phone, Skype, or face to face (if you happen to live in Oklahoma City, it's free on Mondays). They include a four step program, and it's only $75 an hour. Another "deliverance minister" claims to have delivered over a thousand people from things like voices in their heads, uncontrollable rage, addictive behaviors of all kinds, pornography, alcohol, drugs, and all sorts of demonic activity. He has even claimed to deliver believer's from demonic possession, but wait a minute…the Bible teaches, "you are from God and have overcome them, for he who is in you is greater than he who is in the world" (1st John 4:4). Does a believer need deliverance? Can a Christian be bound by a demon? Nope.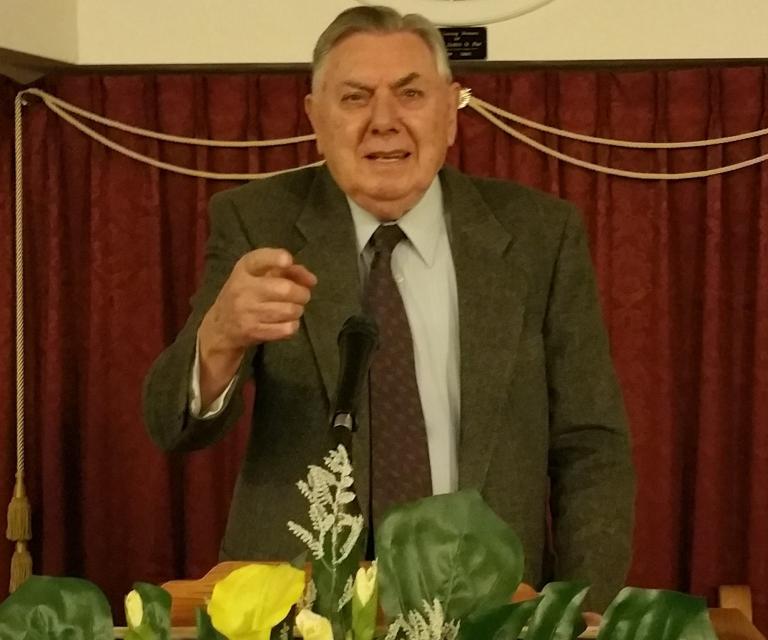 Divine Inspiration?
About two years ago, we had a guest in our church who came to tell me that God has spoken to him, and said, "God told me to tell you that you will not be here next year…God is going to place you in a ministry of deliverance…And, you are not just a pastor, but a prophet, which is just below being an apostle." After I told him I wasn't old enough to be qualified to be an apostle or prophet (Acts 1:20-22; Heb 1:1-2), he reminded me he was speaking for God. Sadly, there are many in the deliverance ministry who profess to have received divine inspiration from God and say they're told by God to deliver such a person from some demon or evil spirit (Yes, but which God? e.g. 2nd Cor 4:4). On one specific occasion, a "deliverance minister" (in quotes because I'm not sure there is such a thing) even singled someone out of the congregation, calling them by name, and that person was stunned. Not because he was right, because he knew this man was wrong, and since he was wrong, he knew he was not of God. Even after some told him that this man was a godly man, he insisted that deliverance was needed from a possible demon or evil spirit, saying, "They had claimed authority" over them, but this man was a rock-solid believer. He was not oppressed by a drug addiction, a demon, or some other imaginary stronghold. It didn't matter. They insisted that they pray and lay hands on the man, and do a few other things that were supposed to cast out the evil spirit or demon, but the man refused and he left that church…for good. Actually the Bible teaches that each one of us is lead away by our own lusts and when these lusts are conceived in the heart, they give birth to sin (James 1:14-15), so we don't really need anyone's help from being delivered from temptation and sin, however, we can be under spiritual attacks from the enemy and his minions (Eph 6:11-12), but we cannot be possessed by them. I see no example of that anywhere in the New Testament church. Yes, there's a spiritual war going on, and we're up against a powerfully potent, clever, invisible enemy (Eph 6:11-12), but we don't need some man's help to deliver us from our strongholds…we need the strength of Christ (Phil 4:13). Besides, "everyone who has been born of God does not keep on sinning, but he who was born of God protects him, and the evil one does not touch him" (1st John 5:18).
We Were Delivered
The Bible has much to say about deliverance. Deliverance, or being delivered, is mentioned over 160 times in all. It's a concept God obviously wants us to think about. God promised Abraham that He'd deliver him out of his enemy's hands (Gen 14:20), God delivered Israel out of their Egyptian bondage (Ex 18:8), and God delivered David out of all kinds of danger and fear (1st Sam 17:35-37; Psalm 31:8). In the first century, Jesus said, "The Son of Man is about to be delivered into the hands of men" (Matt 17:22), and "who was delivered up for our trespasses and raised for our justification" (Rom 4:25), and by this, "He has delivered us from the domain of darkness and transferred us to the kingdom of his beloved Son" (Col 1:13), because we could not rescue ourselves (Eph 2:1-5). The point to all these references about deliverance is that it is a major theme of the Bible. We are redeemed by the precious blood of the Lamb of God and delivered from the domain of darkness, so deliverance is a good thing.
Conclusion
The Bible does have a lot to say about deliverance, but nothing about a deliverance ministry. Yes, Jesus and the apostles delivered some from demons (Matt 8:16; Luke 10:19-20), but that was the authority that Jesus had given them (Matt 28:18-20; Acts 1:8), so its fine to pray for a believer to overcome a sin, but laying hands on them to do that is not biblical. No unbeliever needs to be delivered from a stronghold or demon, but if that person is not saved, you can sweep the house clean and the demons can come right back in, and even bring their "friends" (Matt 12:43-45). To me, deliverance ministries give Satan and demons too much power, and too much authority. They're defeated…it's only that we're still going to have a few skirmishes before the King takes cast them into the lake of fire (Rev 20:10). Satan's defeated…now we await his sentencing. Believers should be in the business of telling people how they might be delivered from the wrath of God, which Jesus says abides on all who disbelieve (John 3:36), so "have mercy on those who doubt; save others by snatching them out of the fire; to others show mercy with fear, hating even the garment stained by the flesh" (Jude 1:22-23).
Article by Jack Wellman
Jack Wellman is Pastor of the Mulvane Brethren Church in Mulvane Kansas. Jack is a writer at Christian Quotes and also the Senior Writer at What Christians Want To Know whose mission is to equip, encourage, and energize Christians and to address questions about the believer's daily walk with God and the Bible. You can follow Jack on Google Plus or check out his book Teaching Children the Gospel available on Amazon.