Single people are often overlooked and excluded from holiday gatherings, so here's why we must not forget our single friends, family, and acquaintances.
Alone
Many single people will be joining their family, friends, and acquaintances this holiday season, but far too many will be excluded because they're often forgotten. Many single people feel that, to be out of sight is to be out of mind. They aren't always afforded the opportunity to participate in family celebrations, holidays, or other gatherings that most of us take for granted. Most of us have family and friends to spend time together during the holidays, but the single person is often overlooked. Even if they're invited, it's not easy feeling like a 5th wheel where everyone else it seems is married and has a family. This certainly includes the many single parents who are often overlooked. It may be assumed that they have family to spend time with during the holidays, when in fact, they might not, so for singles, holidays can be one of the most depressing times of the year. It doesn't help when the holiday s come in the dark of winter. I know many who suffer through their years of singleness, and their being single is not by their own choice, so why not make a conscience effort this year to include a single person or single parent in your family plans, holidays.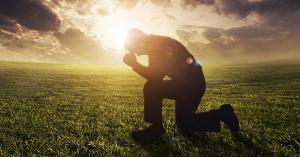 Not Alone
I was single for a long time and yearned to be married and have children and raise a family, but I had to wait…and wait, and that wait was exceedingly difficult at times, so when it becomes too much for you to bear, Jesus says, "Come to me, all who labor and are heavy laden, and I will give you rest. Take my yoke upon you, and learn from me, for I am gentle and lowly in heart, and you will find rest for your souls. For my yoke is easy, and my burden is light" (Matt 11:28-30). In this way, you can be "Casting all your anxieties on him, because he cares for you" (1 Pet 5:7). Martin Luther was right…"With God, one is a majority," so even though you may feel alone, "it is the Lord your God who goes with you. He will not leave you or forsake you" (Deut 31:6b). Rest assured in His Word that "The LORD is near to the brokenhearted and saves the crushed in spirit" (Psalm 34:18). One single mother had a favorite verse when she was really down. It was Isaiah 54:5-6 which says, "For your Maker is your husband, the LORD of hosts is his name; and the Holy One of Israel is your Redeemer, the God of the whole earth he is called. For the LORD has called you like a wife deserted and grieved in spirit, like a wife of youth when she is cast off, says your God." Even though this is about Israel, God will not cast off His very own children.
Faithfulness
Most single parents and single people are doing just fine, but for some, when the holidays come around, their "aloneness" starts to sink in, but the Apostle Paul would encourage them by telling them to "not grow weary of doing good, for in due season we will reap, if we do not give up" (Gal 6:9). The Lord God is "A father to the fatherless, a defender of widows, is God in his holy dwelling" (Psalm 68:5). It may feel like all have forsaken you, like the psalmist who wrote, "For my father and my mother have forsaken me, but the LORD will take me in" (Psalm 27:10). The Lord, in speaking to Israel, but with similar application for us, asks, "Can a woman forget her nursing child, that she should have no compassion on the son of her womb? Even these may forget, yet I will not forget you" (Isaiah 49:15). He will not forget you, even if others do. The biblical truth is that God's faithfulness extends to the grave. The psalmist joyfully and confidently says, "I have been young, and now am old, yet I have not seen the righteous forsaken or his children begging for bread" (Psalm 37:25). As Jesus said to His disciples, so He says to you, "behold, I am with you always, to the end of the age" (Matt 28:20b).  May we also include single people in our plans…even "to the end of the age."
Conclusion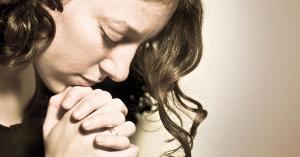 Do you know someone who's single? Maybe it's a single parent you work with who struggles during the holidays. If so, please don't overlook them. It's so easy to do. We might assume that the single people we know already have family nearby or have made other plans for the holidays. That might not be the case at all. Make sure to include them in your plans this Christmas or New Year's, or whatever else you have planned this year. These things could include graduation parties, anniversaries, birthday celebrations, or just about any other major life event there is. It'd be great if you just invited them over for no special occasion except that you care for them. America had a great song about lonely people, of which many single people are. In trying to encourage lonely people, they sang, "This is for all the lonely people. Thinking that life has passed them by," so don't pass them by and reach out to the single person and/or the single parent today. Maybe for once, they won't think "that life has passed them by."
Article by Jack Wellman
Jack Wellman is Pastor of the Mulvane Brethren Church in Mulvane Kansas. Jack is a writer at Christian Quotes and also the Senior Writer at What Christians Want To Know whose mission is to equip, encourage, and energize Christians and to address questions about the believer's daily walk with God and the Bible. You can follow Jack on Google Plus or check out his book Teaching Children the Gospel available on Amazon.