During the 2016 presidential campaign, Donald Trump berated "Detroit automakers for closing plants and sending jobs abroad." [1] With the next election coming next year, he has stepped up the rhetorical attack once again, and has demanded that General Motors reopen its Lordstown, Ohio plant, urging "G.M. to close a factory in China or Mexico instead of idling the one in Lordstown."
G.M. responded that the fate of Lordstown and other North American factories "'will be resolved between G.M. and the U.A.W.'" In other words, the auto workers will take what's offered or watch their jobs go overseas. As the United Auto Workers has pointed out in this connection, "'corporations close plants, workers don't.…"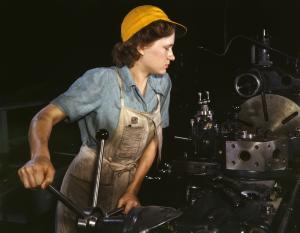 The power that companies have in these situations as against their workers is something that most of us have come to accept. We might think that companies are behaving badly when they go after cheaper labor in foreign countries (some don't), but few of us doubt that businesses have the right to do it. After all, companies are supposed to represent the interests of their shareholders, and less labor costs means higher profits.
What underlies this cultural prejudice is that we do not believe that labor is a property creating event. We think that property is acquired by purchase. With money. But this notion gives rise to a kind of absurdity.
If I work for an employer I am compensated with money. The money I am paid is an abstraction of a portion of the value of my work. I say "a portion" because no company, no employer, is able to pay its employees the full value of their work, or its ability to make a profit will be threatened. Therefore, if the company I work for makes a profit, it is undoubtedly because I have added value to the business.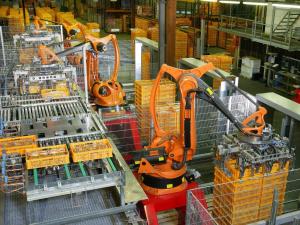 Where the absurdity comes in is that, provided I am paid sufficiently, I can take some of the money I am paid, and, if the stock of the company I work for is publicly traded, I can purchase its stock on the exchange. I can take the abstraction of the value of my labor and buy ownership shares. But I cannot purchase shares through my labor itself. The value I add to the company, the portion of that value for which I am not compensated doesn't result in my acquiring ownership shares. I cannot acquire ownership by my labor, but only by means of the abstraction of my labor. But the two should carry the same value.
More than one thing is implied by this, but what I want to argue for here is that, in justice, employees ought to be recognized as having acquired, through their labor, an ownership interest in the businesses they work for. This means that if a business packs up and disembarks to a land of cheaper labor, leaving its employees without recourse, a kind of theft has taken place. The company has taken the value supplied by its work force over and above what was paid in wages and salaries, and left town with it.
That isn't right.
The icon of St. Joseph the Worker is by Daniel Nichols.