We headed west toward Las Vegas this morning; chasing daylight toward the coast, leaving the kids in the care of grandma and grandpa.
I'll give you one guess to figure out which one of us had a harder time leaving.
Personally, I know they're safe at the farm, and they'll have a lot more fun there than they would with us, driving a couple thousand miles over the next two weeks. Of course I'll miss them, but I've also been looking forward to some "grownup" time for a while. More specifically, this trip is not something most people ever get to do, let alone parents of two young kids.
And before we get to Portland and take our positions in the Big Kid Church, this is our chance to be a little bit irresponsible and childish. We can stay up late if we want. I can eat twelve Slim Jims for lunch if the mood strikes, though to be honest, the white stuff you squeeze out of those things turned me off of Slim Jims decades ago.
But I could if I wanted.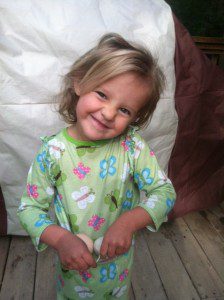 Amy, on the other hand, is spending some time reflecting on the responsibilities she's leaving behind. Not only have we put the kids in the care of others; this is also her first Sunday away from Milagro. And there's some poetic beauty in the fact that we're not only headed away from Milagro, but that we're also headed toward what I affectionately call the "Heart of Sodom."
It's a little bit like the Quaker tradition of setting their young adults loose for a year to do all the things they aren't otherwise allowed to do. The hope, of course, is that after they get it out of their system and see what the world really is about, they'll come running back and stay in their close-knit community with gratitude and an absence of yearning for the unknown.
I guess everyone's pretty much trusting we'll do the same. And they're right. But I think Amy's thinking more about that while I'm more focused on the freedom to come over the next couple of weeks. I'm convinced there's something different at a primal level between men and women when it comes to this. Try as I may, I just don't get weird about leaving the kids. Sure, I miss them, but I don't think that much about it. Amy, on the other hand, sees and hears them in every stinking landmark.
"Oh, Zoe would LOVE that," she'll say in her best melancholy maternal voice. "You know what Mattias would be saying right now…"
Not exactly, but I'm guessing it would be something along the lines of, "Hey, buy me lots of worthless crap while you're on your grownup vacation."
Seriously, Amy's just better at all of that kind of stuff. She's better at getting their bags packed when we do travel together (if it were up to me they might leave the house with a toothbrush and a clean set of underwear, but little else). But she also knows how to set up a departure like this in a way that will be less traumatic for the little people.
My approach is simple; kiss their heads, give them a big squeeze and tell them not to break shit. Amy, however, is freaking poetic about it.
"If you ever miss me while we're gone," she said last night before bed, "I hid a hundred kisses all around grandma's house. All you have to do is look around and find one of those kisses and you'll know I love you."
I know, it's a little better than "don't break shit." That's why she's in charge of family travel stuff. At least the leaving part. I'll make sure we get where we're going, but for some folks, how you leave is as important as where you're headed.
It kind of helps put all of the stuff we went through at Milagro in perspective. It sounds strange to say that Amy leaves well, but it's true. She's way better at it than I am. And at least now, glancing in the rearview, I can see why it's a good skill to have.
Not to be outdone, I'm thinking of calling Mattias tonight. I'm going to tell him I hid a dozen or so farts in various corners of the house. If he starts to miss his old man, all he has to do is to stick his nose in a crevice and take a long whiff.
It'll be like I never left.