Throughout Advent I will be posting sections from my weekly devotions in SURVIVING THE BIBLE: A Devotional for the Church Year 2018. Find the rest of this week's devotional and for each week throughout the 2018 Church Year in the book (now available everywhere).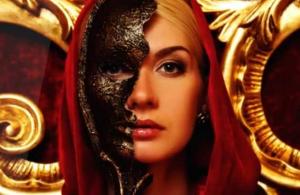 First Reading: Ruth 3:1-5; 4:13-17
Naomi, Ruth's mother-in-law, wants Ruth to have more protection, so she directs her to sleep with Boaz, who then marries her. They have a son whom they name Obed, who is the father of Jesse and Grandfather of David.
and 1 Kings 17:8-16
This passage introduces the prophet, Elijah. He meets a poor woman at the edge Zarephath and asks her for bread and water, to which she responds that she has almost nothing. He tells her that, if he will do this (feed him first, then her son and herself), she'll not run out of grain and oil until the present drought is over. She does as he says and she doesn't run out.
Psalm: Psalm 127
All works should be done with God's blessing or they're worthless. And having many sons is not only a sign of honor; it is a blessing given by God.
Second reading: Hebrews 9:24-28
Paul compares human attempts at equaling the significance of the acts of Jesus, calling human efforts a mere copy of Christ's. Our churches do not impress God, and neither do our sacrifices, which is why Jesus has taken on that role for us in God's presence.
Gospel: Mark 12:38-44
Jesus says that those who use their authority to exploit others, especially the vulnerable, will have a lot to answer for to God. He also celebrates the example set by a poor woman who gives all she has to God (in the form of a money offering) as the one who has given the most of all among them.
Heads Up
(Connecting the text to our world)
Rosa Louise McCauley was born into adversity in more ways than most of us will ever experience. Born on her family's farm, she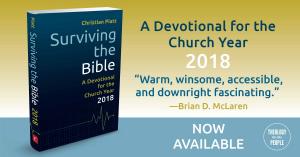 moved with her mom to live with her grandparents, both former slaves, when her mom left her dad. She walked to her one-room school when she could, which was so destitute that they often lacked desks or books, unlike her white counterparts in town.
McCauley remembers one day when her grandfather stood on the porch of their home with a shotgun while Ku Klux Klan members marched down their middle of their street. She attended all-black grade schools, followed by the Alabama State Teachers College for Negroes until leaving to return home to care for her sick grandmother. Rather than ever going back to school, she went to work at a local shirt factory.
By age 19, McCauley married Raymond Parks, an activist in the local NAACP, which was watched closely by local government and Klan leaders. Despite the dangers—or perhaps in some ways because of them—Rosa Parks became active in the movement for justice and equality for her black brothers and sisters.
We know the rest of the story that took place when Parks took the city bus home after a day as a seamstress at a local Montgomery Ward on the afternoon of December 1, 1955 in Montgomery. What fewer may know is that her decision to sit in front of the line separating the black and white seating sections in the bus was part of a coordinated effort by many in the black activist community there. They had decided that it was time to challenge the oppressive laws surrounding segregation and subsequent disparities in treatment and services.
But even though many worked behind the scenes to help use this moment as a spark for a civil rights movement, it was because of Rosa Parks' brave act of nonviolent resistance that made the whole sequence of later events possible. For this reason, she will forever be remembered as one of the central faces of the ongoing racial equality movement in America.
All this, from one woman choosing for herself to confound a broken system and choose for herself on behalf of others.