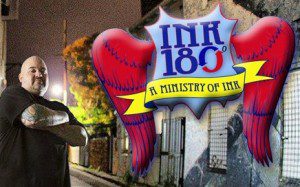 Jordan and Christian are finally back together after weeks of travel, and they catch us up on their adventures, including why Christian nearly lost hist sanity trying to park his car in Mexico.
They talk with Chris Baker of Ink 180 Tattoos about his tattoo ministry with former gang members and sex workers. His story is inspiring and is helpful for anyone trying to figure out what God is calling them to do in life.
In the Echo Chamber, they talk about a story where a woman kills her Child, suffocating her by stuffing roses down her throat during an exorcism, and gets away with it, and they consider a teen's story about why God made her have a car accident.
Pretty much your standard CultureCast fare: sensationalist, dramatic and all over the place.
Nothing but class, y'all.