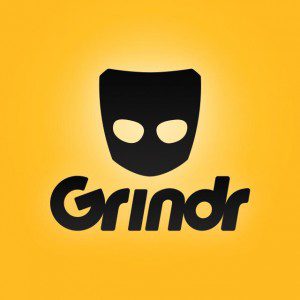 Doing emotional, social and spiritual damage in God's name is a problem in and of itself. Actively attacking the LGBTQ community while you're secretly a part of it is a whole new level of low.
Pastor Matt Makela, who served at St. John's Lutheran Church, was vocal and active in condemning gays, lesbians and transgenders, while also maintaining an active account on Grindr, the "hookup" app focused primarily on helping gay men connect for sexual purposes.
Screenshots from the app reveal that Makela is a self-described "top" who likes to cuddle, and who is eager to solicit pictures from men he met on Grindr. And generally, I agree that the man's private life should be just that: private. Except for the fact that he actively attacks the very community of which he is a part from the pulpit, and as a representative of the church.
Via social media, Makela called Transgender people "opportunistic sickos" who sought to prey upon women and children. In other instances, he compared same-sex attraction to alcoholism, and as such was something to be overcome. In another social media post in September, 2014, he asserted that the antidote for the push for marriage equality was to double down on our focus on the sanctity of traditional marriage. He urged the reclamation of "God's will of love and submission."
I don't judge Makela for being attracted to men, or even for having what appears to be a history of sexual relationships with men. I don't judge him for doing so while married even, though it's unclear if this was something his wife knew about and consented to or not. As noted above, one's expression of sexuality and love may take many, many forms, and for me to maintain that a single interpretation of such is acceptable while others are not would be counter to my own understanding of love, sexuality and partnership.
But to judge others for similar identities or practices while doing much the same thing at the same time is the very definition of hypocrisy. In the words of Shakespeare, "Methinks thou doth protest too much."
It's such hypocrisy that lends gravity to the claims that the Church preaches one thing, while doing another. Though I'd prefer to see pastors and leaders within the Church simply not condemn people for identifying as part of the LGBTQ community at all, I'd hope at least that they would be consistent in word and deed, at the very least.
Interestingly, since the scandal broke, the church's website has been taken down, replaced only by an open letter from the church to the public and their parishioners. Granted, they do play the victim card, both as a church and on his behalf, claiming he has been "savaged" in all of this. I'm sure some responses to him and the church he serves have been out of line, and of course it hurts. And this is not okay. It never is, no matter who is at fault. But shedding light on the situation seems to be the only way the hypocrisy might be called to account.
One sign of hope, particularly for the church and Makela himself, was this statement in the letter from Pastor Kempin:
There may be some who think they have no faults. There may be those who say there is no such thing as sin. As for St. John's, we are a place for those who know their sin to come and receive forgiveness from God and understanding from their brothers and sisters. 

It is easy to think that Jesus came to save polite sins and to forgive easy faults. But He came to save real sinners, and as such we rejoice to know that our sins, too, are covered. Washed away. Removed as far as the east is from the west. And these tears too will be wiped from our eyes in His time. 

In the meantime, please look to one another. We are hurting, but the God who is faithful will not forsake us. 
May such grace extend to all, the LGBTQ community included, and may such particular condemnations find their end in the midst of this upheaval. We may not agree, still, on whether being gay is a sin or not, but if we can refocus on the fact that none of us is perfect, pastors and bloggers/authors included, and therefore that Grace is big enough for all of us, it's at least a start in the right direction.
May it be so.