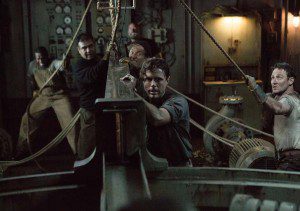 When the cohosts are away, Christian will play. Slim and Amy were out this week, so I decided to go solo. The main course of this week's episode is my talk with co-producer of the new film, "The Finest Hours," Jim Whitaker. He worked on "8 Mile," "Thank You for Smoking" and many others, but we'll talk about why this heroic story about the most famous rescue in Coast Guard history has been a passion project of his for years.
Just an hour after the end of the Malheur Wildlife Preserve occupation in Burns, OR, I make a few observations about when religious ideology comes second to present circumstances. Then we get into the biggest problems facing both political parties this election season, the seven epic fails that, if fixed, would have improved the Star Wars franchise, and finally I exploit Amy's absence to commandeer her Fear of the Week…which happens to be her fear of me commandeering the Fear of the Week in her absence.
Ironic? mayhaps…
Listen to the episode HERE
Subscribe on iTunes HERE
Be sure to rate us on iTunes too!