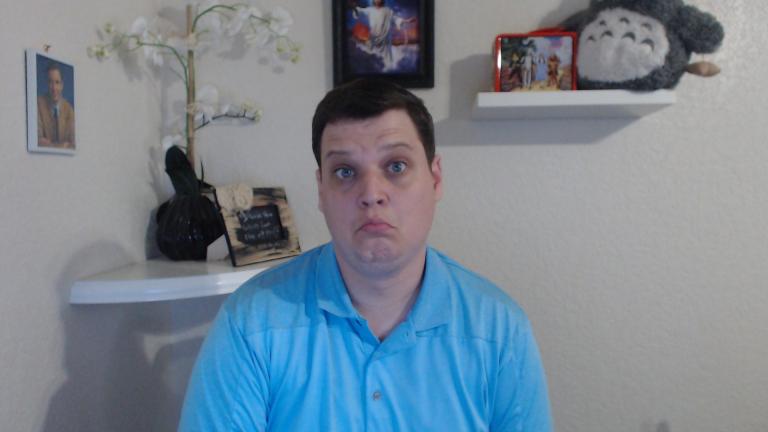 I expect you are as leary about starting the 2020 presidential campaign as I am.
The first votes won't be cast for 371 days and the last for 645.
I promise to avoid being overtly political in the (very long) meantime.
That said, the ability to live our faith freely is a major topic here, and politics does affect that. In fact, one unexpected candidate is already making religious freedom one of the major themes of her campaign.
Democrat U.S. Rep Tulsi Gabbard announced on CNN on January 11th that she would be running for President.
Just three days prior, she had written an op-ed for "The Hill" called, "Elected leaders who weaponize religion are playing a dangerous game."
In it, she criticized fellow Democrats (including those from her home state of Hawaii) for using the faith of a nominee for the US District court to criticize him. She wrote:
"Standing up for freedom of religion for all people is as critical now as it's ever been–hatred and bigotry are casting a dark shadow over our political system and threatening the very fabric of our country."
Then in the ramp up to the official start of her campaign (a speech on Feb 2), she released this video yesterday, January 27.
In the video, Gabbard says, "Whatever the path people have chosen for their lives, it is important that every one of us stand up, call out, and condemn those who are seeking to incite bigotry based on religion."
She mentions both last year's attack of a synagogue in Pittsburgh and John F. Kennedy's famous campaign speech about his Catholicism.
Because Gabbard is probably best known for resigning from the Democratic National Committee in 2015 to protest the way they were treating Bernie Sanders, she is often associated with the progressive wing of the Democratic party.
This is the same wing of American politics that often treats religious freedom as nothing more than a dog whistle, so it may seem unusual that Gabbard is staking so much of her campaign on the subject.
But a little look into her personal life reveals the reasoning. Gabbard is herself a Hindu and grew up in a religiously conservative household.
In the campaign ad she says, "My spiritual practice, my relationship with God is something near and dear to my heart."
And she is already the victim of religious discrimination on the campaign trail. She has been accused of supporting controversial Indian Prime Minister Narendra Modi for building a similar relationship with him as many other US politicians, likely because of her Hindu faith.
In 2016, I wrote that in light of Donald Trump's nomination, the Democratic Party had an opportunity to appeal to religious voters by boldly supporting religious freedom.
It appears most in the party have ignored the advice continuing to demonize those of faith for living their values in the public square. Perhaps Rep. Gabbard has noticed the opportunity to build an unlikely political coalition.