The following column was written by The Christophers' Jerry Costello: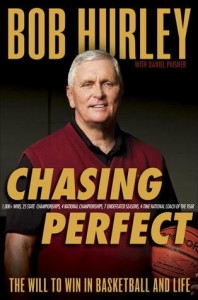 If you've ever heard of St. Anthony's High School in Jersey City, chances are it had something to do with basketball. The New Jersey school has a record in that sport that borders on the unbelievable: 27 state championships; innumerable careers at the college level; 12 graduates who've gone on to the National Basketball Association. All this from a school that draws from some of Jersey City's poorest neighborhoods and has a total enrollment of 205.
There is a legendary coach behind all this, of course, and his name is Bobby Hurley. Bobby Hurley Sr., that is, because Bobby Hurley Jr. and his brother, Dan, have lent their own luster to the St. Anthony's basketball program. Young Bob went on to star at Duke (and the NBA) and Dan at Seton Hall, and now both have moved on to coach in the college ranks.
Meanwhile, Bob Hurley Sr. keeps at it. In fact, he's expanding his role at the tiny school in Jersey City, and that is the subject of Tara Sullivan's sports column in The Record of North Jersey. Hurley will not only be St. Anthony's basketball coach, but, as of the last academic year, he's its president as well. And for both positions he draws no salary. No salary at all. That's how much he wants the school—in the precarious world of Catholic education—to keep its doors open.
"It's the first time he sounds really nervous," said Dan Hurley, the coach's younger son. "That place means everything to him. It's like a part of the family, like another son or daughter for my parents. My dad would sacrifice anything to keep that school open."
There's another remarkable record at St. Anthony's: in the last 20 years, every senior—a full 100 percent of each graduating class—has gone on to college. That's a record the coach wants to stay intact, and he means to do it.
"For years I only knew the 45 to 50 basketball players in my program," he told Sullivan. "I'm finding out about the rest of the kids in school, their talents, their backgrounds. I'll be in my office on the second floor, and the kids come in all the time to talk about their day. It's enjoyable."
Hurley is spending the summer trying his best to raise money to keep St. Anthony's going, but he concedes it's a tough battle. For one thing, he hates asking people for money, and for that and other reasons he's got some key persons helping him. He needs it all. With tuition at $6,000 and expenses totaling approximately $14,000 per student, there's a lot to be made up—and that's done through fundraising.
Dan Hurley helped to put that in perspective. "For these inner-city kids in Jersey City to get a private school education," he said, "that environment, the comfort and security of going to a school that's helped so many kids, it's not just about the athletics."
It sure isn't, but Bob Hurley is marshaling all his skills as a coach—where he taught his kids to fight harder, smarter and longer than any opponent—to try to keep St. Anthony's open.
"This is crunch time," Dan Hurley reminded everyone. His dad already knows that. He knows, too, that it's likely to be the fight of his life.