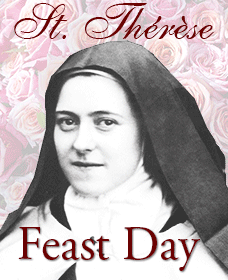 (All images property of the Society of the Little Flower)
2014 was a dark and difficult year for Father Bob Colaresi, O. Carm., Director of the Society of the Little Flower which honors the life of St. Thérèse of Lisieux.
In the Society's newsletter "Between Friends," he explained, "I had many losses, deaths, disappointments, and surprising challenges…I found myself doubting. Doubting God. Doubting myself. Doubting others. It felt like an eternal winter – my soul was cold and hardened. I kept smiling, but inside I was frozen and hurting with fear and stress. Haven't you ever had those times? The voices of darkness, death, and hopelessness seem to get louder."
Then, life got even worse. After suffering a fall, Father Bob experienced severe back pain and numbness in his legs, which required painful physical therapy. "And following my typical Sicilian pattern of punishing with silence," he said, "I stopped praying and communicating with God and Thérèse."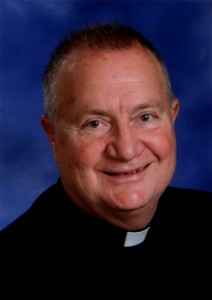 Despite his silence, Father Bob felt God and Thérèse nudging him back to faith. Therapy improved his nerves and limbs, and he felt himself being "reborn."
His condition had improved by Christmas Eve mass, and when he was holding a baby boy as part of his homily, something deep within his spirit awakened.
He said, "I stopped bombarding God and Thérèse with my complaints and expecting them to listen; instead I started to listen to the whisper in my soul. It is amazing when we accept that God is with us and we are not alone…There were so many other ways new life was blossoming and happening that I was not being attentive to because I was listening to echoes of death, disappointment, and darkness. Instead of looking at life through dark sunglasses that blocked the sunshine, our souls need the rose-tinted glasses of grace to see what truly is, as God sees."