by David Murrow
Summary:
"Church is . . . boring, full of hypocrites, etc." You've heard the excuses, now discover the reasons why institutional Christianity leaves men cold. Arguing that many churches create a man-hostile environment, Murrow offers explanations of resulting male/female imbalances—and solutions to meet the real needs of men! This updated edition includes new insights and a study guide.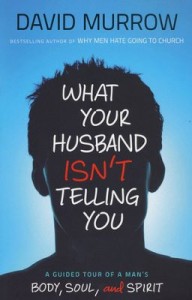 What Your Husband Isn't Telling You
by David Murrow
Summary:
What's going on inside your husband's head? What's he afraid of or obsessed with? Most wives ask themselves these questions and author David Murrow offers honest, straightforward answers! Leading you on a tour of a man's heart, mind, and soul, he explores the forces that make your spouse tick – and shows you how to respond. Includes discussion questions.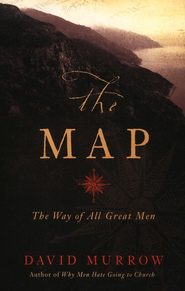 The Map: The Way of All Great Men
Summary:
Fast-paced fiction for men! Murder, deception, and greed follow three men intent on uncovering a map hidden in the Gospel of Matthew—the greatest discovery since the Dead Sea Scrolls. Then, using the tale as a parable, Murrow helps you find the path to greatness by exploring Matthew's thoughts on submission, strength, and sacrifice. 224 pages, softcover from Nelson.
by David Murrow
Summary:
Do guys in your life seem allergic to Christianity? Explore the deep spiritual needs of men and why the local church often fails to engage them. Learn how to effectively communicate the gospel with your husband, father, son, or co-workers; and to discuss faith in terms that challenge them to a risky, adventure-filled walk with God.
by David Murrow
Summary:
While the church should be inclusive of all Christians, some groups of people can feel isolated or left out of the fellowship. How do you create a body of believers that welcomes and even pursues those who – by no fault of their own – are not at ease in the house of the Lord?
Join H.B. London Jr. and his guests on this edition of Pastor to Pastor as they discuss ways to reach out to the fragmented church. You'll hear David Murrow, Jim Burns, Lisa Harper and Daryl Bursch address the needs of men, youth, singles and children.