Confirmation is one of the most important events in a Christian's life. It seals the covenant of Baptism and makes you an official practicing member of the Christian faith, on par with the other adult members of your parish. 
Such a momentous occasion calls for a thoughtful, sentimental gift. Consider these seven confirmation gifts for the confirmand in your life.
1. Confirmation Bible
A copy of the Holy Bible will always be one of the greatest gifts for any Christian, regardless of the occasion. But instead of buying a generic one, create a custom Bible with the recipient's name and a brief message inside the cover. You can also find Bibles with maps, pictures, introductions to each book, and other features that help younger readers engage with the text.
Just make sure you choose the Bible that your fellow parishioners use. The King James version is the most popular, but your parish or Christian denomination might prefer the New American Standard or New Living Translation.
2. Confirmation Saint Jewelry
Everyone who gets confirmed must choose the name of a patron saint as part of the ceremony. This tradition gives you a great opportunity to buy the perfect gift: confirmation saint jewelry. Whichever saint your loved one chooses, you can find different necklaces, pendants, bracelets and earrings with the saint's name or likeness.
Keep in mind that some names will be easier to find than others. Just hope they choose something simple, like St. Michael or St. Catherine. More obscure names like St. Quiteria and Ceowulf will be harder to find.
3. Musical Instrument
The Christian faith — and almost all other religions — heavily relies on music during Mass and other ceremonies. A musical instrument would give your newly confirmed loved one a chance to participate in the parish's band and pick up a constructive hobby. A guitar is a great option because it has different models just for beginners that will help the recipient learn faster. 
The guitar is also the most popular instrument by a considerable margin, so your loved one is bound to make some friends thanks to his new skill. Additionally, if you can't afford to spend much on a gift, guitars are less expensive than other instruments you might find in a church, such as pianos and harps.
4. Inspirational Wall Cross
Every Christian should have a wall cross in their bedroom. You can get your loved one a cross containing their favorite Bible verse, family sayings and other inspirational messages inscribed into the stone. The cross is the most important Christian symbol and makes for a tasteful decoration. It will look right at home hanging above your loved one's door frame.
Just make sure the gift is a cross — not a crucifix. Crucifixes contain the likeness of Jesus, so they are traditionally not supposed to have writing and other personal symbols on them. A cross, on the other hand, is a blank canvas.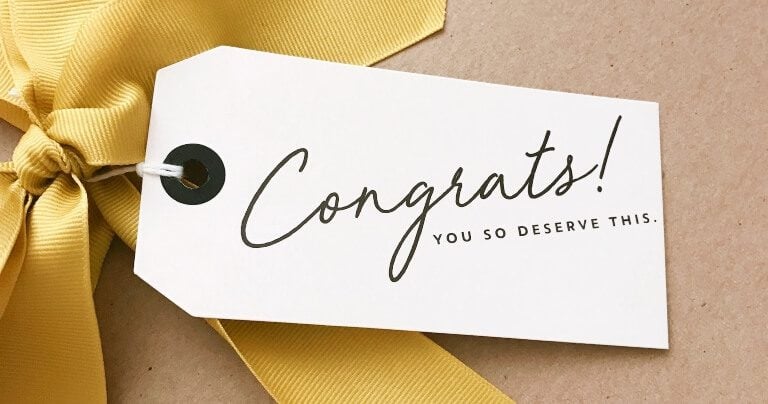 5. Personalized Picture Frame
A personalized picture frame would make another great bedroom decoration. Customizable wooden frames have a little more writing room than crosses, so you can add even more thoughtful messaging. Of course, the recipient can also fit the frame with a picture of their choosing, which makes the gift even more customizable.
6. Bible Verse Keychain
If you're looking for something small and simple, you can't go wrong with a Bible verse keychain. Christians usually get confirmed when they're still in their teens — right around the time when they start driving. Your newly confirmed loved one can add the keychain to their first set of car keys and keep the gift with them on all of their travels.
7. Dove Pocket Token
A dove pocket token is another great fun-sized Confirmation gift. The dove symbolizes the Holy Spirit and is frequently found in the Old and New Testaments. It also represents purity and innocence, so it's often associated with Baptism, Holy Communion and Confirmation — the first three sacraments young Christians experience.
Buy a Gift That Lasts
These gifts come in many shapes and sizes, but they all share one quality: they're made to last. They will serve as constant reminders of your loved one's big day and how much you care about them.
They will also help the recipient remain steadfast in their Christian faith. You can't go wrong with any of these seven options!