A single congregation often holds members of all skills and career paths. You'll also likely find at least one person experiencing joblessness. 
The church is meant to serve its community and beyond. Part of that for your congregation could be creating a church Employment Services Program. Here's how to get started. 
1. Recruit Volunteers
A volunteer for this program doesn't have to be an expert at finding jobs, they just need to have a passion for helping others. The Church of Jesus Christ of Latter-day Saints runs the Employment Services Program but provides services to anyone and any church can use its example to help those in their community. 
Put together a team of people willing to meet with participants once a week to guide finding employment. This could be participating in webinars and other educational opportunities, looking through the classifieds or on a job site and connecting with other services that can help them with things that may stop them from thriving at work. 
Participating community members are probably a little embarrassed to be in their situation. Volunteers who can help however needed sincerely and show strong support for their success can help. It's great to connect people who want to be in a field with an experienced congregant, as they can pass on skills and advice. However, that isn't always needed to make a difference. 
2. Setup a Work Closet
Getting a job involves an interview process. Still, many people experiencing poverty due to job loss can't afford to buy the expected dress clothes, hair products and makeup. Used clothing and consignment stores can be overwhelming to sort through. Setting up a closet of gently used workwear and new toiletries can help them look and feel their best when facing a potential employer. 
Asking congregation members to donate these items will help build a good supply for participants. You can also contact local businesses to see if they would be willing to donate any items. 
To go further, you can keep some funds set aside for tailoring. Humans come in all shapes and sizes, and the clothes from the closet are unlikely to fit someone perfectly. Having professional wear tailored to the person wearing it can boost participants' confidence and help them look more put together for their interview. 
3. Recruit Outside Services
Your church likely doesn't have the outside resources program participants need. Sometimes, professional physical and mental health specialists need to get involved. 
Meet with each program member and find ways to meet their needs best. Finding the right recovery program could help if they struggle with addiction. If they need medical or dental care, find recommendations for doctors that meet their insurance or provide free clinics. Other things to help with include hiring babysitters, finding transportation and providing haircuts. Always reach out to church members about these issues. You can often find recommendations or volunteer services among them. 
It never hurts to ask businesses and organizations if they would be willing to donate resources or time to a participant. Many want to help others and enjoy the free publicity that can come along with it.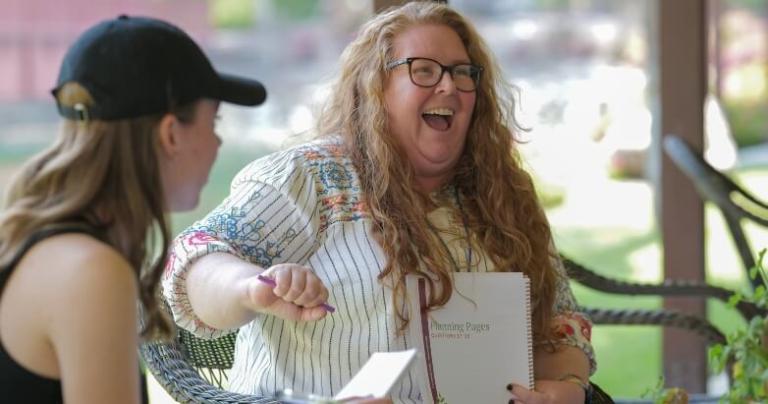 4. Hold Educational Sessions
Your meetings should include educating participants about how to put forth their best effort to secure a job. The Latter Day Saints program offers various free webinars and online resources on finding the right job listings, improving their resume and cover letters, nailing an interview and starting a job strong. The LDS believes self-reliance brings people closer to God and that it's better to help participants make their way instead of trying to get a job. 
Many industries welcome young people who need a degree to their field. For example, the trucking industry has a driver shortage. The American Trucking Association claims that the industry may be short by as many as 160,000 drivers by 2030 unless someone takes action. It's important to identify accessible industries like this and promote them. 
For older individuals, life experience can often help you craft an impressive resume. Banks, childcare and health organizations will often hire individuals over 50 years old. Knowing what's out there can help program members find jobs close to them and that are realistic for the area they live in. 
Educating your participants about what could prevent them from securing a job is also important. Have "social media clean up" sessions where they can delete any unsavory posts from their profiles. Talk about what could be a turnoff to employers, such as foul language, strong political posts and images not suitable for a workplace. 
5. Advertise Your Program
You can arrange for all the previous items on this list, but your program won't get off the ground until you advertise to those who need it. Place ads on community bulletin boards and social media to recruit those who may need to program. Tell as many people as you can. Word of mouth goes a long way. 
Once you get interested participants and dedicated volunteers, your program will likely continue to grow. 
Helping Community Members Succeed
As churches, we're called to love our neighbors and helping them secure employment is a way to show that love. By taking these steps, you can develop a program to help people from all walks of life succeed.