Spring has sprung, offering your church an invigorated spirit as we move closer to Easter. There is much to love about spring, but it's easy to still feel the post-Christmas blues around the building. 
Here are five ways to liven up your facilities and beautify your church for the spring season. 
1. Plant Flowers Along Your Walkway
Like a home, churches have curb appeal. Guests won't want to enter a church without a warm and welcoming exterior. 
Spring is a time for renewal, and fresh flowers are an excellent way to brighten your walkway after winter. You can create garden beds to align your walkways and plant your favorite spring perennials. Consider also incorporating bulbs that will return spring after spring. 
Create a rainbow of colors and diversify your species to appeal to various tastes. You can also plant flowers that mean a lot to the congregation or peace lilies to represent Easter.
You can protect your flowers all season by adding mulch around them. Decorative stones can complete the look by lining the perimeter.
2. Hold a Deep Cleaning
Spring cleaning is an important way to refresh your church, maintain it and help it shine. 
It can seem daunting, but you can often find congregational volunteers to help. Consider making a fun day out of it with pizza and prizes. For a small group, divide the work into a few days to ensure it is manageable. 
A deep clean involves the following: 
Sweeping

Vacuuming

Washing Walls 

Dusting 

Washing Linens

Sanitizing Pews, Book Covers and Nursery Toys

Cleaning 

Shredding Old Papers

Disinfecting Toilets and Sinks
This cleaning should also involve your church's exterior, including power washing the exterior, cleaning the windows, clearing out the gutters and fertilizing the lawn. 
You might be surprised at the difference a good scrub can make. 
3. Build a Pond
Spring weather provides opportunities to use your exterior for games, picnics and bible studies. One thing to consider is adding a pond to your church's property. 
You'll need to determine your pond's right shape and size and mark it. You'll likely need to rent an excavating machine to dig up the area you want to use. Before you add your water, line your reservoir and add a pump. The size of your pump depends on the size of your pond, but it's a necessary part of keeping the water clean and circulating. 
There are many things you can do with a pond. Create a prayer and meditation area, add fish to enjoy or create a new baptism spot. You could even host summer swim parties for youth groups and vacation bible schools. 
Sometimes, the ponds serve a more practical purpose, such as controlling stormwater runoff. They also add aesthetic appeal to your church's exterior. 
4. Display Artwork
Churches often have several art displays for Christmas, but the walls can feel barren afterward.
Spring is the perfect season to liven up your interior through your congregation's paintings or works from local artists. An excellent project for kids' Sunday school classes is to create paintings of flowers, palms and the Easter story that you can display around the church through the Lenten season. 
Consider commissioning local artists to provide springtime drawings, paintings and sculptures about spring to display in your church. It can be a great way to provide community outreach, bringing awareness to your ministry. 
You display these artworks in entryways, social halls and even as part of your sanctuary's decor. Choose to keep these items for the next year or sell them as a fundraiser for a worthy cause. If you intend to sell, explain it to the congregation and any artists involved before the completion of work to avoid hurt feelings. If you explain the fundraiser, chances are they won't mind.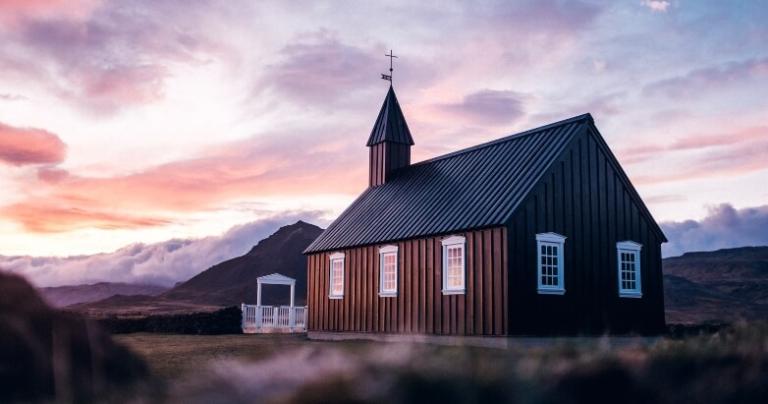 5. Bring Nature Inside
Plants and flowers don't just belong outside your church. Many denominations place flowers on the altar but fresh greenery around your church can bring more color and light. 
Various plants can help purify the air, while others can add freshness while complementing other springtime decors. You can visit local nurseries and garden centers to pick out plants or ask a volunteer who loves plants to contribute their expertise. 
Spring is a time for nature and renewal, and these plants are the perfect symbol of that. Jesus' death and resurrection provided new life to us, and living plants are an excellent way to show this throughout your church. 
There are some things to consider when placing plants around the church. Do you want the colors to correspond with the lectionary season or just symbolize spring? Also, ensure that you place non-toxic plants in any areas that young kids will be to keep them safe. 
Beautifying Your Church
There are many ways to beautify your church each season. By incorporating art and nature into your design, you can create the perfect spring atmosphere in and around your church.