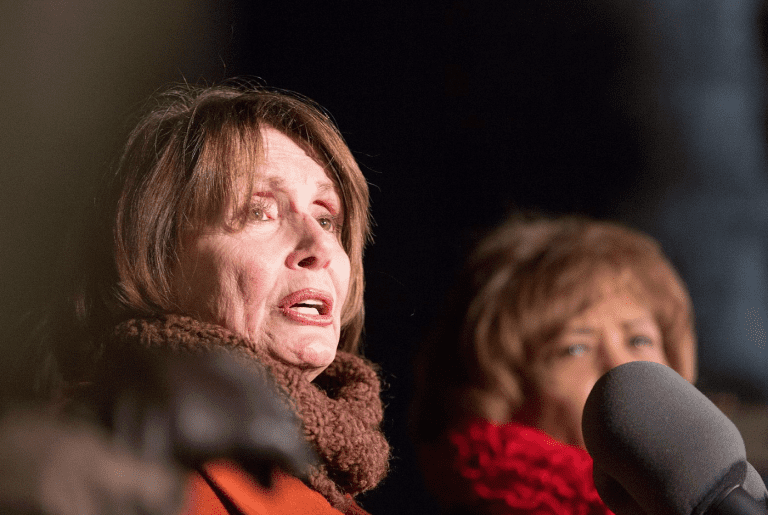 Democrats haven't been able to resist mocking President Trump for his decision to pull out of a meeting with North Korean leader Kim Jong Un.
While these Dems may have scored brownie points with some of their constituents, their mockery represents yet another instance of our federal leaders putting politics over the good of the nation.
"Clearly, it takes preparation, which the president didn't make," said House Minority Leader Nancy Pelosi. "It's clear he didn't know what he was getting into, and now he's walking away from it in this very chummy, palsy-walsy letter to Kim Jong Un. He, Kim Jong Un, is the big winner."
"It's kinda like a valentine to Kim Jong Un," she added. "Really? Really?"
Rep. Gerry Connolly following suit, tweeting that the Nobel Peace Prize some speculated Trump could receive for helping denuclearize the Korean Peninsula "will have to wait."
N Korea summit cancelled. I guess that Nobel Peace Prize will have to wait. Covfefe!

— Gerry Connolly (@GerryConnolly) May 24, 2018
Sen. Bob Menendez tweeted that "the art of diplomacy is a lot harder than the art of the deal," adding he was amazed that the administration was surprised at North Korea's behavior.
Trump's meeting with Kim 
might still happen
, but if it doesn't the world will have missed a great opportunity to make every country, including the US, a little bit safer. Democrats' willingness to mock the President and their clear delight at his failure reveals their willingness to score political points at any cost. They should be working to make the meeting happen, not laughing at the missed opportunity.
Our federal leaders from both parties have shown time and again that they can't be trusted with the power they've been given. They too often use their office to enrich themselves rather than fighting for the good of the nation as a whole.
They've had their chance — it's time for the people and the states to reassert their rightful place.
Americans from every state have joined the Convention of States Project, the only Article V movement dedicated to calling a Convention of States for the purpose of limiting the power and jurisdiction of the federal government. Limiting federal power will return that power to the states, where Americans can more easily hold accountable those politicians who fail to honor their oaths to serve.
Hat Tip: By Lorie Shaull from Washington, United States [CC BY-SA 2.0 (https://creativecommons.org/licenses/by-sa/2.0)], via Wikimedia Commons