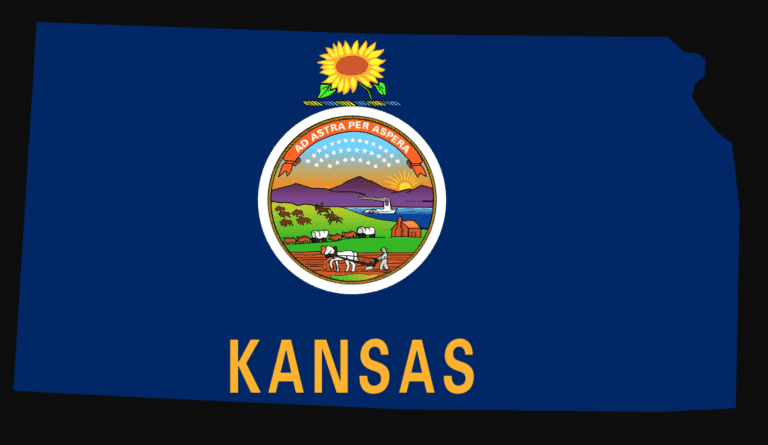 The platform of the Kansas Republican Party supports the calling of an Article V Convention of States so that the states can reassert their constitutional power.
Adopted on June 23, the platform reflects the position of an overwhelming majority of Kansans favoring a constitutional solution to restore the balance of powers in Washington.
A poll taken in February indicated 67 percent of Kansans support passage of Convention of States resolutions by the state legislature, with 9 percent undecided.
The broad endorsement by Kansas Republicans for calling a Convention of States to address the overexpansion of federal government power is entirely consistent with the Convention of States goal of restoring self-governance to the nation.
Kansas Republicans acknowledge Convention of States as the means to restore the constitutional role of the states as intended by the Founders.
The platform is also consistent with the Convention of States endorsement by the three leading GOP gubernatorial candidates: Governor Jeff Colyer, Secretary of State Kris Kobach, and Insurance Commissioner Ken Selzer.
Requiring the agreement of two-thirds of both chambers of the Kansas legislature to pass, Convention of States resolutions have been narrowly defeated in the House of Representatives in 2016 and in the Senate earlier this year.
After the 2016 election cycle diluted support for using the state's authority to correct federal government overreach, Convention of States Kansas hopes the Republican Platform will bring a greater measure of unity to the next legislature.
The Republican Platform reflects the strong support of Convention of States with all Kansans, party leaders, a majority of legislators and the diligence of Kansas volunteers to actively advocate the issue throughout the state.
Image Credit: By Darwinek [CC BY-SA 3.0 (https://creativecommons.org/licenses/by-sa/3.0) or GFDL (http://www.gnu.org/copyleft/fdl.html)], via Wikimedia Commons