I'm going to jump into the on-going topic (see Daniel Harrell's posts in this blog) of "summer reading." Summer is quickly slipping away, it seems, but there's enough time to get some quality reading done. I'm going to suggest just three books that I think are well-worth your time and money (depending on your interests, of course). I'd love for others of you to include other recommendations in the comment section.
1. Christianity After Religion, by Diana Butler Bass. This is an engaging and timely work by an important leader in mainline Protestantism. Bass is very much in touch with the current state of American Christianity–not just mainline Protestantism, but the whole gamut–including evangelicalism and the various revitalizing movements that are at work (e.g. emergent/emergence). She gives the lay of the land regarding the numerical decline and corresponding wane of social influence and ponders that this might be a sort of kairos moment for re-thinking the nature of Christianity and the vocation of the church in American society. I plan to engage this book in more depth on this blog soon.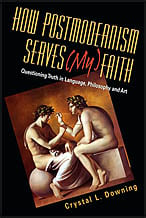 2. How Postmodernism Serves (My) Faith, by Crystal L. Downing. As a English literature professor (Messiah College), Downing brings an important perspective to the evangelical engagement with postmodernism. Too often such discussions take place in theology and philosophy, while ignoring (or minimizing) the integration of the arts with philosophy and theology. She offers a poignant and practical reflection that shows that postmodernism is not the enemy, but can be harnessed as intellectual and artistic energy for living out one's Christian faith. (And she knows theology and philosophy pretty well, too.). This book is several years old (2006), and some have claimed we've arrived at the "end of postmodernism." It seems to me, though, that we have a while yet to go wander through this postmodern maze. This book is a useful–if "introductory" guide.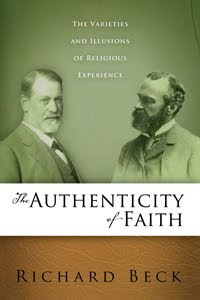 3. The Authenticity of Faith, by Richard Beck. As my colleague and friend, Steve Sandage, notes on the book jacket, Beck is probably the "liveliest voice in the contemporary integration of psychology and theology." In this book, Beck engages his interlocutor, Ernst Becker, and the fascinating discourse of "terror management theory," while articulating the complex varieties of religious experience — deftly drawing on William James' classic work. He takes Freud head-on while arguing that there's more to religion than simply wish-fulfillment. This book is great for anyone who wants to explore, in an integrative way, the underlying motivations of religious belief in a way that takes faith seriously as an existential element of the human experience.