This post is my contribution to Patheos' book club on Matt Litton's Holy Nomad: The Rugged Road to Joy.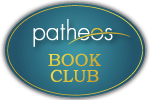 I suppose this book falls in same genre as The Ragamuffin Gospel (Brennan Manning) and The Sacred Romance (Brent Curtis and John Elderidge)–sort of a combination of memoir, inspirational writing, and biblical/theological reflection. As an academic, I've grown used to reading lengthy tomes, with long, winding sentences, gnostic-like "discourse" understandable only to the initiated, and plenty of fifty-dollar words. While I wouldn't want my theology any other way (sort of), this book was a nice change. The chapters are remarkably short (I found myself several times thinking, "already?"). The prose is lively, quick and engaging. I didn't find many fifty-dollar words. But I did find my heart stirred on more than one occasion.
Who doesn't want to be lifted out of the "cells" we find ourselves in? To break free from the institutionalization of our lives, and find new meaning, fresh joy, new purpose? Litton is calling us to reflect on whether our lives are too confined, too static, too predictable, but mostly–too joyless.
The Christian life, he enjoins us, is meant to be a "nomadic" life; a journey toward the divine (toward the "Holy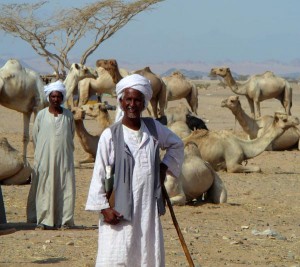 Nomad"). It's a good reminder. In the wake of the weight of months of heavy, often heartless, political arguments and the relentless marketing machine, it's also good timing. Can we get out from under the weight and find a new joy for the journey?
I have mixed feelings about the Nomad metaphor–sort of. It's an odd-sounding, dusty word, so I wonder how much traction it could really have outside this book. But I certainly resonate with the journey image. Some psychologists utilize a "quest" or "questing" construct in understanding the religious life (e.g. Batson, Becker, Sandage, etc.). I found myself thinking of the psychological category of religion as quest, when reading Litton's book. Questers approach religion with open-endedness, are OK with existential questions and doubts, are humble about their grasp of truth, and in general approach religion as something to be lived rather than something to be used. 
To me, that's a natural (or at least, ideal) way to approach the Christian faith. A Christian is a "Christ-one," after all–a follower of Jesus. But somehow, over time, it becomes more a cultural identity, a set of rules and practices (often extrinsic to what is most naturally meaningful to us), or even a politics of power that hedges us off from the "other" (and therefore, from ourselves). Too often, our approach to religion ends up killing joy and subduing love, rather than unleashing them both. But the New Testament gospel calls us to be pilgrims, wayfarers, followers, aliens and perhaps even nomads.
If you need a little boost in your joy metric, Litton's book might be a quick jolt–a lively reminder of what life in Christ is meant to be.