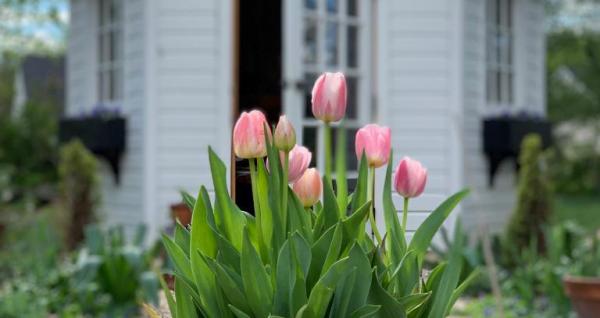 It felt like winter would last forever, while it lasted.
Spring was a mirage we hardly dared believe.
And resurrection? A comforting idea. A tale told to children. An old story we wrapped round ourselves like a blanket while winter storms battered the window panes.
*
There were signs that something was stirring beneath the mud and last year's leaves. Brave yellow daffodils raised trumpets as if to proclaim some impossible, good news. But their song was whipped away by a bitter wind before we really had time to hear.
And then one more dusting of snow. One more tired, Lenten sacrifice.
No wine for me, thank you.
I've given up sugar.
No chocolate, no coffee, no small, familiar comfort, we murmured collectively.
No Sunday morning alleluias.
*
We drive past our small-town cemetery. It slopes down a hillside just beyond the main road, and I have often wondered if the stones are slowly slipping further down the hill.
My husband says, "If I die, I guess you can bury me here."
"What about cremation?" I say, as if we're discussing what to cook for dinner.
I suddenly imagine beloved bones buried like daffodil bulbs.
Beloved bones waiting through long winter after long winter and one more winter.
*
It feels like death will last forever, while it lasts.
Resurrection is a miracle we hardly dare believe.
But the daffodils have been joined by tulips and by green grass so tall we've pulled out the lawn mower twice, and pink petals are whipping through the air like a promise.
As if the trees returned our cry to us.
Alleluia!