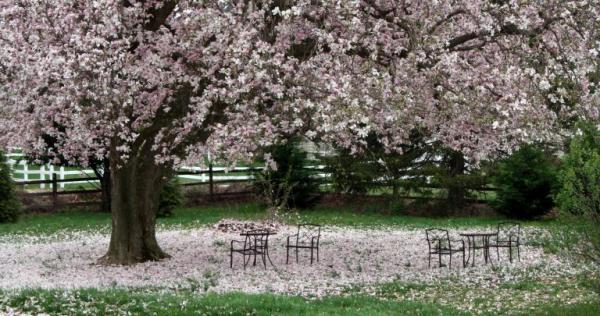 We are living it.
I feel that more than ever in early spring.
Sometimes winter fools us. And this has been a long winter. After a long accumulation of cold days, we can be taken in by the surface of things, and death can seem total and irreversible.
But it isn't.
Our ancient saucer magnolia is singing her praises to heaven just in time for Holy Week, and I am thinking of these beautiful and prophetic words from Song of Songs:
Flowers appear on the earth; the season of singing has come
That season has come, is coming, will one day come and stay forever, an eternal spring.
A blessed Holy Week from all of us at Maplehurst. I will be back in this space after Easter Sunday.
Until then, let us cultivate resurrection, let us practice new life.