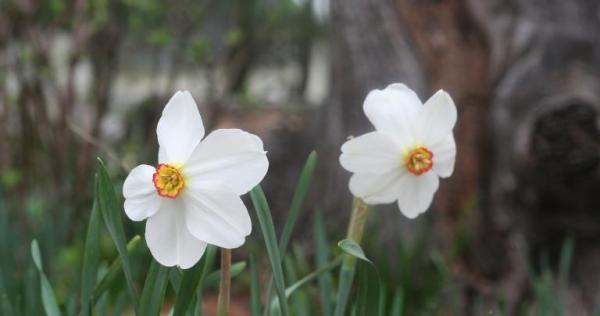 May is my favorite month in the garden.
The late daffodils and tulips are still hanging on, the trees and grass are fully green, and everything else–from peonies to roses–is all set to burst into summer bloom.
It isn't like that moment of almost frenzied anticipation that arrives just at the end of winter.
This moment is sweeter, lovelier, and it lingers.
*
But this isn't my first May in the garden here at Maplehurst, and I am keenly aware of an almost invisible tension hiding just beneath the loveliness.
While I admire the many buds on the roses and peonies, I am also aware of all the many weeds that sit at their feet. In May, weeds are everywhere, but they are still small. Some of them are flowering so sweetly, any gardener would be forgiven for leaving them alone. Even the wicked bindweed and mile-a-minute are barely noticeable underneath the lush growth of my treasured perennials.
I have witnessed their full lifecycle many times now, and I see menace in tiny green blades and tendrils.
And isn't this life so much like a garden? No matter the happiness of a particular day in May, aren't we always aware of bad news and deep sorrow just there, almost, but not quite, out of sight?
Sometimes the shadow draws near. Sometimes rumors of war shift from whisper to shout. And sometimes it feels more like the month of May in the garden: grief is so small, so hard to see, but for those familiar with pain, never completely out of sight.
How then do we live?
How then do we cultivate our lives? This world? These many gardens?
I think we do it with eyes wide open to the weeds.
I think we do it with eyes wide open to the wonder.
The more years I spend in this garden, the better I have become at carrying the tension of the garden within my soul. I admire the perfect eye of the Poet's narcissus with one breath, I tear out the small tangles of Creeping Charlie with the next.
I feel victorious. I feel overwhelmed. I sing a song of praise. I cry my lament.
This world is beauty and brokenness.
This garden is wonder and weeds.
We will carry the tension within ourselves, but we will not let it steal our joy.