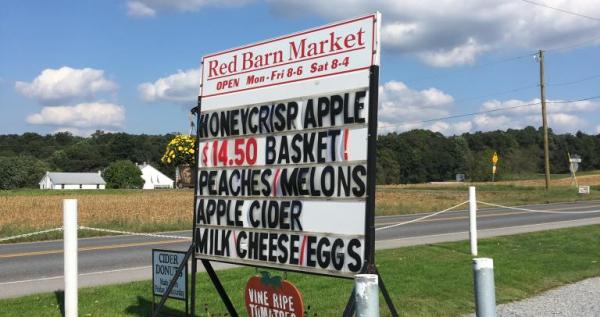 Our planet is always turning, always rotating around its center. But there are moments when you feel the thing you've always known. A few days ago, it felt to me as if our planet had shifted suddenly into some new gear or groove, and while the ground beneath my feet was unchanged, the air above was not.
At Maplehurst, there is a new song in the air, and it sounds like falling leaves, a fresh breeze, soft rain. It is an autumn song.
*
I last wrote in this space weeks ago.
I wrote about loving this difficult late-summer month, but I had only the vaguest sense of how difficult it would be. I wrote as a chest cold was just starting to squeeze my lungs, and that cold is only now–one month later–beginning to loose its grip.
It has been a difficult month, yet on this side of it I can see more clearly one gift of that difficulty: rest.
I have rested.
And now, just as the air cools and my children leave again for school, my energy returns. And I can feel in my own body one more thing that I don't often feel but do know to be true:
all will be made new
.
*
Though we may believe it, we don't often feel it, do we?
Some of the final words of Scripture are spoken by the Christ on his throne:
Behold, I am making all things new. … Write this down, for these words are trustworthy and true.
These words are trustworthy, they are true, but they are also hopeful. In a world where precious forests are burning, precious ice is melting, migrant and refugee children are suffering, and so much else seems so deeply wrong, I need to remember that Christ's creative work has already begun because we are his body filled with his spirit.
We don't throw up our hands in despair.
We don't hunker down to wait for some far-off day.
We rest. We play. We worship. And we get to work.
We cultivate glory. Which means, I think, that we dig in, plant seeds, water well, and wait and watch with hope for every new thing our God will grow.
*
What seeds will you plant this fall?