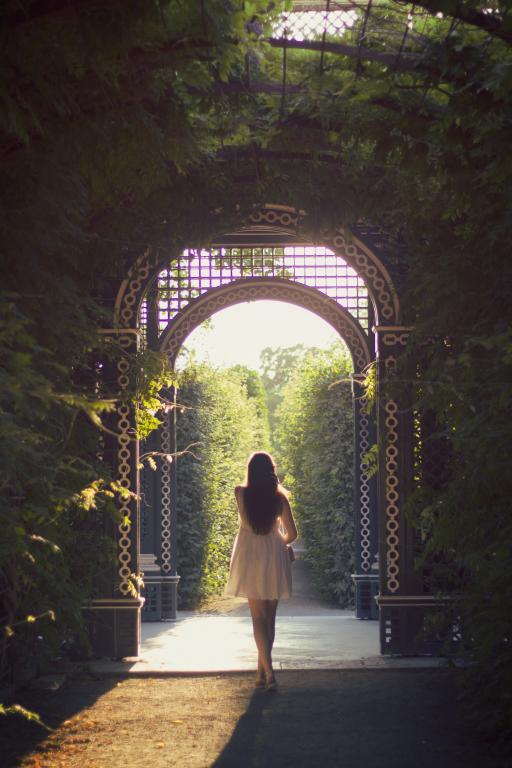 An ancient story is retold in Dr. Alexander Shaia's stunning anthropological and psychological stripping-down of the four gospels; Heart and Mind: The Four-Gospel Journey for Radical Transformation. Dr. Shaia offers a new image through the depictions of the Gospels. It is while the readers are willing to "rest in John's garden" that he introduces a new lens of perception for the original story of Adam and Eve. A masterful and insightful unveiling that truly transforms the purview of the Path that leads us closer to Truth.
Genesis described that Adam and Eve's life in the Garden of Eden was blissful and completely carefree. Yet that untroubled state could not last. The pair's innocent delight had been coupled with a grant of self-will. An irresistible inner longing called them to exercise the free choice they had been given. Assisted by the intervention of a snake (the ancient symbol of transformation and rebirth), they chose to try to become more connected with God—more "like gods"—and ate the fruit of knowledge.

When they ate, their carefree life vanished and they in effect began the process of growing up. Their decision gained them a more mature relationship with God, but it also had hard consequences. The heaviest price that God exacted for their temerity was ejection from the garden. Paradise, their child-like world of beauty and abundance, was lost forever. (211)
Adam and Eve did not sin in the Garden of Eden, they opened their eyes. They grew up.
It's not Sinning, It's a New Beginning
Like a young adult leaving the home for the first time, leaving the shelter and protections that the parents provide; Adam and Eve wrestled with living with a full frontal exposure to all that is possible.
As children, our parents operate as our filters for the bigger truth. Information is shared with us at differing cognitive levels. So as we develop, we are capable of taking in more information and registering it as part of our existence. In most cases, none of us are prepared for the adult world and that reality hits us hard. It almost reveals itself as a new Truth.
This revelation all but forces the bursting of a new seed inside that begins to grow. For this growth to flourish, it needs space. In order to obtain the space necessary for this growth to continue to flourish, we need to move away from the protections against the elements.
In order for each of us to grow, we must leave all that we know, all that protects us and keeps us safe, and move outward into our own gardens and weather the elements, the cruel nature of the world, and wrestle with suffering.
Adam and Eve entered into a new season of growth. God didn't fling them out of the Garden with animosity and contempt. God had to let them discover the world for themselves. God did what parents around the world do every day; God let go of his children so that they could grow on their own terms with their own choices. Parents alike know, just as God knew, that love includes freedom. God is love, and love is not controlling.
Just like we, as parents, tell our children specifically not to do many things, they do it anyway. Don't we know they will do that which we do not want them to do, just as soon as the words leave our mouths? It's a natural compulsion. We do what we are told not to. Paul wrote of this in his letter to the Romans.
I do not understand what I do. For what I want to do I do not do, but what I hate I do. And if I do what I do not want to do, I agree that the law is good…For I have the desire to do what it good, but I cannot carry it out. For I do not do the good I want to do, but the evil I do not to do—this I keep on doing… (Romans 7:15-19, NIV)
Do we do the things we should not do so that we can learn for ourselves, outside the shelters and confines of the protection our parents have over us? Aren't we such stubborn creatures that we will justify any and every reason to find out for ourselves what happens when we touch our tongue to a 9-volt battery?
It was not sin that compelled Eve and Adam to eat the forbidden fruit, it was desire. Desire cannot be sin, for desire is the one phenomenon that propels us toward transformation—we have to yearn for it. We have to feel an insufferable amount of pining after something so that it convicts us to reach for it. We cannot do this without desire. It's necessary. God desired communion with another, and God commanded a woman desire her husband (and a man to desire his wife). Desire cannot be sin.
What the parents of the Garden were after—what they desired—was a stronger connection that could only be reached by seeking it out for themselves instead of having it given to them without asking for it. Our parents provide for us; that's just what they do. It's a kind of love that comes from a sense of obligation. Parental love is almost instinctual but it's also predatory in some aspects.
In order for a parent to transform their love from obligation and control, we must let our children go brave the big, bad world without our hand to hold. Otherwise, we handicap our children and only act as a component of their crippling instead of their resilience.
Really, in order for us to demonstrate how much we trust them, love them, and believe in them, we must let our children go their own way and discover what love is and how it works. It can't just be so readily handed to them. They must discover for themselves why it's OK to feel so naked around another and feel no shame.
The way I see it, Adam and Eve knew they were naked and they felt no shame. But they did not understand why they felt that way. They knew God loved them, but they did not understand how far that love extended.
Don't we all remember a time when we wanted to test that limit with our own parents, or perhaps with our partners, maybe even our friends? They say they love us and would love us no matter what we do, but sometimes we can't help but push that proverbial red button.
The story of Genesis, as unveiled by Alexander Shaia, is not about sin, it's about growing up. It's about transforming. It's about a seeking of a higher understanding. It's not that a new Truth is revealed to us; it's that an expansion of the Truth has been uncovered and we need to make sense of it.
Many of us search for that Truth through understanding another, a beloved; someone other than the ones who created us. Such is what we individually seek out in understanding our existence. We look to understand and make sense of our life by pairing up with another and understanding them, as well as how we relate to them. We seek out the signal of connection to God through the Other.
Sex Signal
And don't most of us search for that signal in sex?
Genesis 1 tells us that God created male and female and blessed them and said to them:
"Be fruitful and increase in numbers; fill the earth and subdue it." (Genesis 1:27, NIV)
"That is why a man leaves his father and mother and is united to his wife, and they become one flesh. Adam and his wife were both naked and they felt no shame." (Genesis 2:24-25, NIV)
So, herein lies an ultimate unfolding of the layers of protection we have been embraced with for the first half of our lives, the childhood years. We leave the comfort of our home, of our garden, and we move on to plant our own garden and create a new comfort in the embrace of another, in a far more revealing and inter-being kind of way.
We become one flesh with another and in that entanglement, we find a stronger connection to another, and even to God. But doing so requires a level of nakedness and shameless presentation that most of us are unaccustomed to. We haven't experienced it since we were children, and it was in an entirely different environment.
It is when we begin entering into an understanding of the sensuality of existence that we enter the erotic zone. It is through eros, through its medium of desire, that we begin to understand the variety of urges and enticements that pull at us in every which way.
It's curiosity that strengthens our connection, but the consequence of that is fear, risk, and the potentiality to be rejected. Such is why through our nakedness, which is natural, we come to understand shame—through fear.
Seduced by a snake, overwhelmed with a desire for a stronger connection to God, a deeper closeness; Adam and Even bit into the forbidden fruit. A bite of the truth is painful. Truth hurts. But it's a necessary pain that must befall all of us in order to truly transform.
It is through the beginning of the path of this transformation that we seek out a way to strengthen that connection to God by a unity with our partner that exceeds any possible articulation.
At least, that's what I interpret when I put together what Shaia unveils.
And he further demonstrates such a notion through a deeper exploration of the Gospel of John and the Wedding Feast at Cana. What Shaia reveals in Heart and Mind is a new understanding of what The Fall was really about: transformation, not sin.
On re-imagining John's story of the wedding feast in Cana, Shaia communicates:
Although not obvious to us today, to the Ephesians a story about a wedding implicitly referenced Genesis. In the first century, weddings were always held outdoors in gardens and courtyards—never in public buildings. Therefore, the first words, "On the third day there was a wedding," automatically meant "garden" which in turn recalled the story of Adam and Eve…

By using a wedding (and garden) metaphor, John wants to communicate to the Christians of Ephesus that through the power of Jesus the Christ paradise is regained. And he expands the story so that Adam and Eve become Everyman and Every woman and the account transforms into a vital and present experience.

In this account, it is Jesus and Mary, his Mother who exemplify the great promises of Genesis—a deep connection with God. However, John has made a significant switch. Instead of receiving punishment for wishing to become more closely connected as Adam and Eve did, at Cana they celebrate! (210-211)
Perhaps it is not that we should weep over the fall of man, but celebrate the new paths that are laid before us as we grow and evolve in our lives.
We are to celebrate the potentiality of becoming one flesh with another so that we can strengthen our signal and connection to God. We must leave the primary provider of our connection and reestablish our own accounts in our own names.
I remember when my oldest daughter left my cell phone plan to establish her own. It was her first step toward becoming responsible for herself. To demonstrate to me that she was growing up.
And when my daughter told me she was pregnant, as much as I had cautioned her about unprotected sex, I knew that I had to let go and trust that she would handle this. And when my daughter told me she would begin birth control after the birth of her child, I saw that she was taking steps to be more responsible and aware of her choices and the consequence of her choices.
And implicitly, my daughter, just as any of our children, demonstrate they are ready to embark on the path on their own, with no hands to hold, when they begin that second phase of their life where they are giving themselves to another in order to establish their own connection to God and something bigger than themselves.
Eventually, our children leave our homes, enter into their own homes, and seek out signals to connect. We all do this through the flesh, through entanglement with another. We do this by seeking out the realm of the erotic and learning how to transgress the extremes of eros. It is through eros that we can learn how the intensity of the love we feel for our partner can be duplicated in the love we have for others.