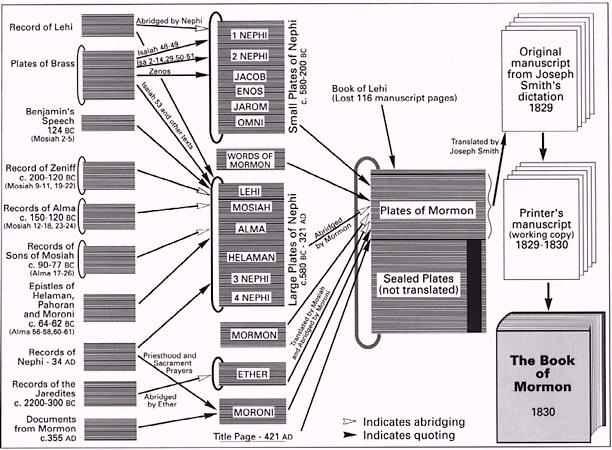 In 1 Nephi 6, Nephi indicated that his chronicle would concentrate not on temporal matters but on sacred ones.
That is not to say, however, that a secular record wasn't kept.  In today's short reading, 1 Nephi 9, Nephi explains that he's made two sets of plates — the larger to accommodate a secular narrative of his people, the smaller dedicated to his promised primary focus on spiritual things.
The Book of Mormon is much more complex than many seem willing to recognize or to credit, and that is so very many ways — including the various sets of plates that it identifies among its sources.
Some years ago, Grant Hardy and Robert Parsons produced a useful and brief conspectus on this subject that's well worth a look.  The image above is drawn from their article.