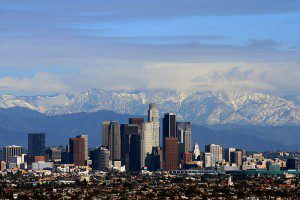 A couple of days ago, in the afternoon before we went to a family gathering, my wife and I joined for a year-end party with the members of a reading group to which we've belonged for, oh, something like twenty-five or thirty years.  The names of some of the members of the group — e.g., Thomas Alexander, James Allen, Lowell "Ben" Bennion, R. Lanier Britsch, Cherry Bushman Silver, and John Sorenson — will be familiar to those who follow "Mormon studies."  (Robert Blair and Thomas Rogers were unable to attend;  our dear friend Davis Bitton passed away back in 2007.)
Usually, our year-end party has involved white elephant gifts — gifts that, in my judgment, have set the standard for all future white elephant exchanges; several rank among the best (which is to say, the worst) that I've ever seen.  This year, though, our hosts decided to be considerably more serious, inviting us to share very short individual written statements explaining "Why I am a disciple of Jesus Christ."
What with the end of the semester, our trip back to Virginia, and so forth, I didn't hear about that invitation — or, at least, it didn't register with me — until just before the party.  Still, I hastily jotted something down, and I feel disposed to share it here:
I am a disciple of Jesus Christ because I'm convinced that he was what the scriptures say he was — the perfect manifestation of God and the way by which we can join the community of the Gods.  I've been blessed with haunting glimpses of this.
I am a disciple of Jesus Christ because I believe that such discipleship offers the best and, indeed, the only hope for humanity and the surest path to happiness.
On a very vaguely related note:  Today, I looked in occasionally on the Rose Bowl game.  It was rather uninteresting; Stanford won walking away.  But they kept showing beautiful sunset views of the San Gabriel Mountains — "the San Gabriels," as they called them — and the nostalgia for me was almost overpowering.  That's home.  I saw those mountains almost every day of my life until I left for college and mission.  I did a lot of hiking and driving in them.  And I've seen them many, many times since.
You never really leave behind the place in which you grow up.  I had many, many friends there.  I'm happy that I was privileged to grow up in such a lovely place, with such lovely parents and a wonderful brother.  They're buried in the shadow of the San Gabriels.  I miss them every day.