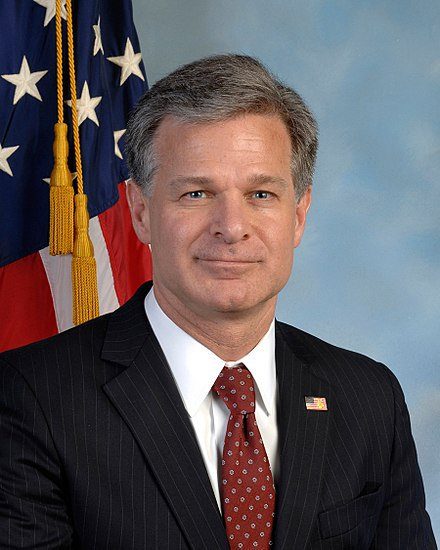 A few days ago, I posted an item that, among other things, poked some gentle fun at one of the odder criticisms of the Church of Jesus Christ of Latter-day Saints that I encounter from time to time: Mormon leaders are, so the criticism goes, uniquely obsessed with middle initials:
"Mitt Romney, Multiple Worlds, Middle Initials, and Me"
My comments were noticed.
"Hah!" harrumphs one of the more literate and consistently contemptuous contributors to the predominantly ex-Mormon atheist message board on which I most recently noticed the complaint. "This proves that, despite his denials, Peterson does look in on our site!"
I'm not sure where he got the idea that I deny paying any attention to his message board. I've never denied doing so. On the contrary, probably at least a dozen times I've said here on this very blog that I look in on it several times a week because I find it oddly fascinating, a kind of oddball social-psychological Petri dish. I like to watch what's agitating the hive, to see what the latest excitements and newest fads are among the most obsessive critics of Mormonism.
But back to the matter at issue.
In response, and apparently in rebuttal to me, this same critic notes that all of the middle-initial-deploying American presidents and others that I had mentioned in that earlier blog entry are dead — which is true, but which seems to reflect something of a failure of imagination in a world that also includes such (unmentioned) living persons as George H. W. Bush, George W. Bush, and the proprietor of http://www.donaldjtrump.com.
Use of a middle initial is, says the message board's learned savant, an archaic onomastic fossil. Few politicians or businesspeople or military leaders use middle initials.
Here, for your reference, are the current Joint Chiefs of Staff:
General Joseph F. Dunford (USMC), Chairman
General Paul J. Selva (USAF), Vice Chairman
General Mark A. Milley (USA), Chief of Staff of the Army
General Robert B. Neiler (USMC), Commandant of the Marine Corps
Admiral John M. Richardson (USN), Chief of Naval Operations
General David L. Goldfein (USAF), Chief of Staff of the Air Force
General Joseph L. Lengyel (USAF), Chief of the National Guard Bureau
Nope! Not a single middle initial to be seen!
Here are a couple of other lists, chosen at random:
The Best Ophthalmologists in the United States (first ten names on the list):
Dr. Robert G. Starr
Dr. Ming X. Wang
Dr. Erin A. Doe
Dr. Dalia O. Girgis
Dr. James E. Lang
Dr. Anthony O. Roberts
Dr. Michelle E. Akler
Dr. Brent W. Bellotte
Dr. Jason M. Jacobs
Dr. Francis J. Clark
A Selection of Winners of the Nobel Prize in Chemistry over the Past Two Decades:
Bernard L. Feringa (2016), Stephen W. Hell and William E. Moerner (2014), Robert J. Lefkowitz and Brian K. Kobilka (2012), Richard Heck (2010), Thomas A. Steitz and Ada E. Yonath (2009), Roger Y. Tsien (2008), Roger T. Kornbert (2006), Robert H. Grubbs and Richard R. Schrock (2005), John B. Fenn (2002), William S. Knowles (2001), Alan J. Heeger and Alan G. MacDiarmid (2000), Ahmed H. Zewali (1999), John A. Pool (1998), Paul D. Boyer and John E. Walker and Jens C. Skou (1997)
From the First Few Names Listed Under "A" at the Nation's Largest Law Firm, Latham & Watkins:
Manuel A. Abascal
Brett M. Ackerman
David I. Adams
Among the Eight Presidents of Schools in the Ivy League:
Lee C. Bollinger (Columbia University)
Richard C. Levin (Yale University)
Shirley M. Tilghman (Princeton University)
Drew Gilpin Faust (Harvard University)
David J. Skorton (Cornell University)
Jim Yong Kim (Dartmouth College)
Ruth J. Simmons (Brown University)
Now, it's true that current fashion among politicians and elite CEOs is to go with down-home names like Joe Biden, Jimmy Carter, Mike Pence, Bernie Sanders, and Bill Clinton. The reasons for this are fairly obvious: Corporate CEOs are under fairly intense and steady fire for their extraordinarily high rates of compensation, often quite uncorrelated with the performance of the companies they lead. It's in their interest as a class to downplay their status as a privileged caste living like Renaissance princes and earning salaries and compensation vastly larger than the wages of their employees. Likewise, in today's populist mood, no politician wants to seem too remote from his or her constituents.
But the notion that using middle initials is somehow peculiarly Mormon and quite weird is . . . well, extraordinarily peculiar, indisputably weird, and demonstrably false.
So is the message board sage's parting disclosure that, while General Authorities use middle initials, lesser Mormon fry like bishops and stake presidents don't.
I've known plenty of bishops and stake presidents who, on more or less formal situations, use their middle initials, and I'm aware of no study or data indicating that they don't.
It's a silly complaint, and those who're doubling down on it merely make themselves look doubly silly. Which is perfectly fine with me.