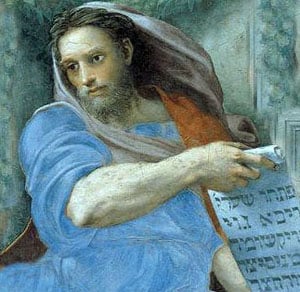 Some further gleanings from John W . Welch, et al., eds., Knowing Why: 137 Evidences That the Book of Mormon Is True (American Fork: Covenant Communications, 2017):
"Why Did Early Nephite Prophets Speak about the Scattering of Israel?"  (103-104)
The second stage of the early Nephite prophetic worldview involved the scattering of Israel — something that the Nephites felt acutely, because they themselves represented one of the first Israelite groups to be scattered.  Nephi himself, along with his brother Jacob and the prophet Isaiah, is a witness to this scattering, but also, even more importantly, to the gathering that will follow it.
One of the principal purposes of the Book of Mormon, after all, is (in the words of the ancient Nephite Title Page of the Book of Mormon) "to show unto the remnant of the house of Israel what great things the Lord hath done for their fathers; and that they may know the covenants of the Lord, that they are not cast off forever."
"What Is the Day of the Gentiles?"  (105-106)
Jack Welch has laid out what he calls "the Nephite prophetic view," which he sees as amazingly consistent over time and across various authors:
Christ's coming (see 1 Nephi 11)

The rejection of Christ and the scattering of the Jews (see 1 Nephi 12)

The day of the Gentiles (see 1 Nephi 13)

The restoration of Israel and the ultimate victory of good over evil (see 1 Nephi 14)
The Day of the Gentiles (see, for example, 2 Nephi 21:10 and Isaiah 11:10) is the period of the coming forth of the Book of Mormon, the Restoration, and the convincing of Jew and Gentile that Jesus is the Christ.
"What Did Nephi and Isaiah Say about the End Times?"  (107-108)
The main themes regarding this matter are God's ultimate victory over evil, the reward of the righteous, and the corresponding punishment of the wicked.  On this subject, Nephi plainly regards Isaiah as a corroborating witness, and this fact is key to understanding how Nephi selects and deploys passages from that even more ancient prophet.
***
This looks like a promising new podcast, especially for people who are preparing to serve missions or who are interested in Latter-day Saint missionary work — which should, by the way, include every active, committed member of the Church of Jesus Christ of Latter-day Saints.  It's not an official Church product, but it's being produced by folks who are dedicated to the Kingdom:
***
I really like the photograph of him on a swing:
"17 Photos of President Nelson That Will Make You Love Our New Prophet Even More"
***
Some of you will find this interview of interest:
***
New from Mormon.org, and entirely appropriate for you to share via Facebook or anywhere else on social media — which I very much hope you will do:
"60 Mormon Beliefs in 60 Seconds"