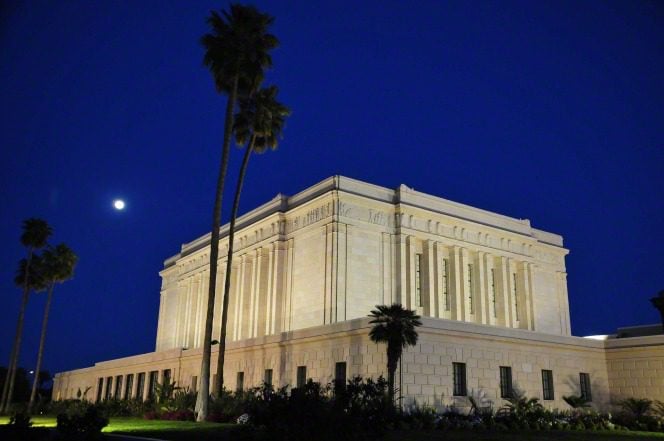 The general area of modern Mesa, Arizona, was first settled at least two thousand years ago by the people known as the Hohokam — a name adopted by modern scholars from an O'odham language term for them that means something like "those who are gone." The Hohokam eventually built the most extensive and most sophisticated system of irrigation canals in the pre-Columbian New World. Archaeological evidence suggests that at least some of them were ten feet deep at certain places, and as wide as ninety feet, and that they could sometimes be as long as sixteeen miles. By the beginning of the twelfth century AD, more than 110,000 acres of the Sonoran Desert could be cultivated because of artifical irrigation. By perhaps 1350 AD, less than a century and a half before Columbus made his first voyage to the New World, the Hohokam had constructed hundreds of miles of such irrigation canals.
But Hohokam culture declined noticeably and rather abruptly between 1350 and 1375 AD. Settlements shrank in size or were altogether evacuated. The canals, too, were abandoned. And, by AD 1450, the Hohokam as such were gone. (The historic Pima and Tohono O'odham peoples may be their descendants.)
In March 1877, Daniel Webster Jones led an expedition from St. George, Utah, for the purpose of establishing a Mormon settlement in Arizona. They arrived at a place on the Salt River that they named Jonesville or Fort Utah. In 1883, though, at the suggestion of Elder Brigham Young Jr., of the Quorum of the Twelve, they renamed their settlement Lehi, after the first prophet mentioned in the Book of Mormon. Today, Lehi is an area within the city limits of Mesa.
Another Mormon group — known as the "First Mesa Company" — arrived shortly thereafter from Utah and Idaho, and they chose to settle away from the Salt River atop a nearby mesa — which, of course, eventually gave the city of Mesa its name. This group dug irrigation canals in order to water its crops, some of those newer canals reusing the original centuries-old Hohokam canals. By April of 1878, the canals were functional and irrigated crops were being raised.
A "Second Mesa Company" arrived in 1879, settling somewhat to the west of the "First Mesa Company" in order to have its own farmland.
In some ways, when the Laie Hawaii Temple (1919), the Cardston Alberta Temple (1923), and the Mesa Arizona Temple (1927) were dedicated, these new buildings were as epochal for their time as the Bern Switzerland Temple (1955), the Hamilton New Zealand Temple (1958), and the London England Temple (1958) would be for their later era, and as dramatic and exciting as recent temples and temple announcements in Latin America, Asia, and Africa have been.
The three temples in Hawaii, Alberta, and Arizona were the first to be dedicated outside of the Latter-day Saints' adopted home in what would become Utah. (The Saints had been obliged to abandon their first two temples, in Kirtland, Ohio, and Nauvoo, Illinois.) Moreover, they were very distinct, architecturally speaking, from the earlier St. George Utah Temple (1877), the Logan Utah Temple (1884), the Manti Utah Temple (1888), and the Salt Lake City Utah Temple (1893). For one thing, unlike their predecessors (and their successors), they lacked spires.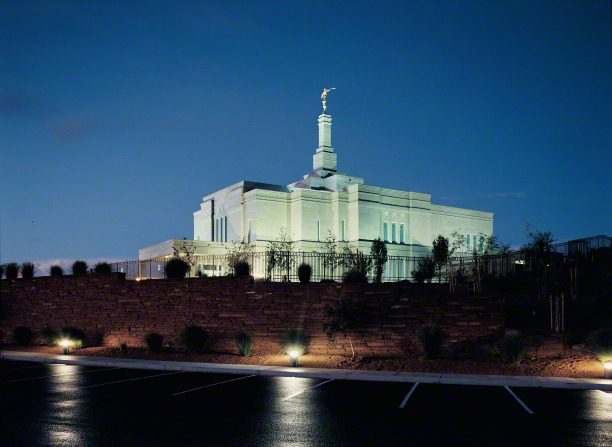 Mesa — where I spoke at a small cottage meeting on Saturday night — long remained the Mormon heartland in Arizona, something of a southwestern-desert Salt Lake City. Street names in the city — such as Stapley Drive (think of Elder Delbert L. Stapley [1896-1978], a native of Mesa who served as a member of the Quorum of the Twelve Apostles for nearly three decades, from 1950 until his death) — occasionally reflect that heritage.
Other, smaller, Mormon settlements in Arizona waited a very long time for their own temples. Snowflake received a temple in 2002. The Gila Valley, original home of (among other Church leaders) President Spencer W. Kimball, was given a temple in 2010.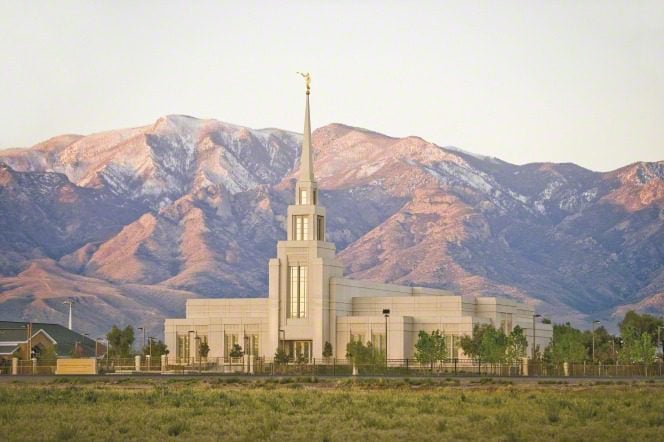 Meanwhile, in the greater Phoenix metropolitan area, the Latter-day Saint population now extends well beyond its historic home in Mesa, growing especially in such areas as Gilbert and Chandler. This is reflected in the addition of two additional temples, both dedicated in 2014, in Gilbert and in the northwestern section of Phoenix itself. Most recently, in 2017, the Tucson Arizona Temple was dedicated, demonstrating the continued growth and vitality of the state's Mormon community.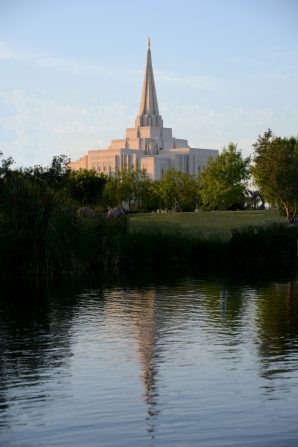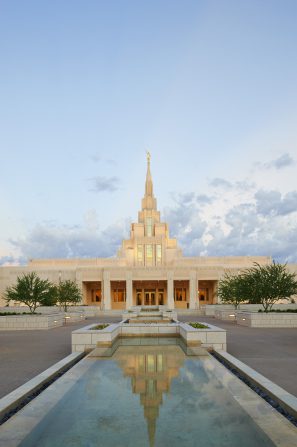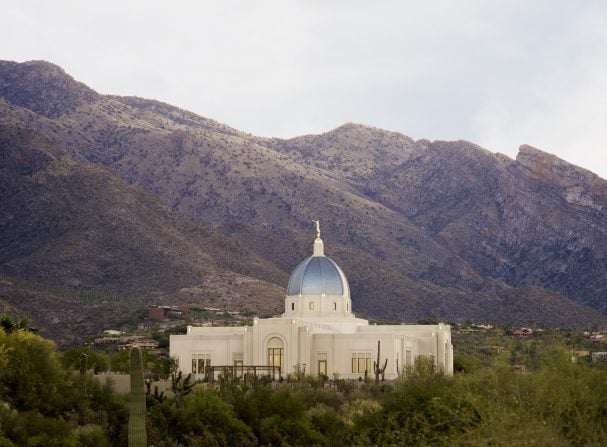 My wife and I attended a large ward in the southern Phoenix area of Ahwatukee today, where we listened as the twelve-year-old daughter of friends gave a very nice first talk in sacrament meeting. Unfortunately, we won't be in the area next week to hear their eldest son give his farewell speech as he leaves to serve a mission for the Church.
Posted from Phoenix, Arizona