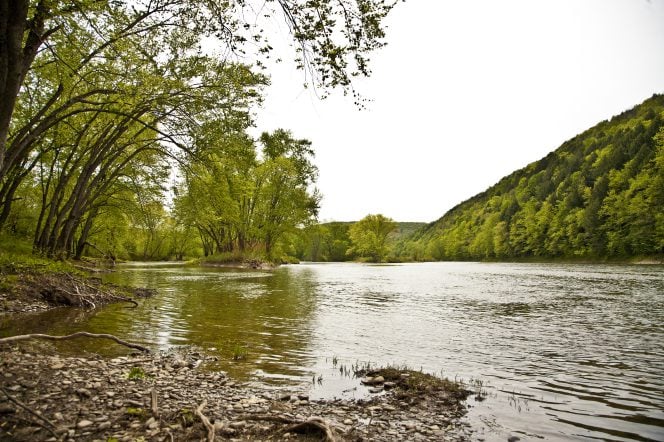 Two passages from the reminiscences of Martin Harris, taken from a somewhat longer selection given in Hyrum L. Andrus and Helen Mae Andrus, Personal Glimpses of the Prophet Joseph Smith (American Fork, UT: Covenant Communications, 2009).
The first is a curious little story:
Joseph had a stone which was dug from the well of Mason Chase, twenty-four feet from the surface.  In this stone he could see many things, to my certain knowledge.  He told me of this stone, and proposed to bind it on his eyes, and run a race with me in the woods.
A few days after this, I was at the house of his father in Manchester, two miles south of Palmyra village, and was picking my teeth with a pin while sitting on the bars.  The pin caught in my teeth and dropped from my fingers into shavings and straw.  I jumped from the bars and looked for it.  Joseph and Northrop Sweet also did the same.  We could not find it.
I then took Joseph by surprise, and said to him, "Take your stone."  I had never seen it, and did not know that he had it with him.
He had it in his pocket.  He took it and placed it in his hat — the old white hat — and placed his face in his hat.  I watched him closely to see that he did not look one side; he reached out his hand beyond me on the right, and moved a little stick, and there I saw the pin, which he picked up and gave to me.  I know he did not look out of the hat until after he had picked up the pin.  (30)
The second is also rather curious, in its own way:
In translating, sentences would appear and were read by the Prophet and written by me; and when I finished I would say "written," and if correctly written, that sentence would disappear and another appear in its place, but if not written correctly it remained until corrected, so that the translation was just as it was engraved on the plates, precisely in the language then used.
After continued translation we would become weary, and would go down to the river and exercise in throwing stones out on the river, etc.  While so doing on one occasion, I found a stone very much resembling the one used for translating, and on resuming our labors of translation, I put in place the stone I had found,
The Prophet remained silent unusually long and intently gazing in darkness, with no trace of the usual sentences appearing.  Much surprised, Joseph exclaimed, "Martin!  What is the matter?  All is as dark as Egypt!"
My countenance betrayed me, and the Prophet asked me why I had done so.
I said, to stop the mouths of fools who had told me that you had learned those sentences and was merely repeating them.  (36)
See also the first installment on this topic:  "Martin Harris, the Careful Investigator."