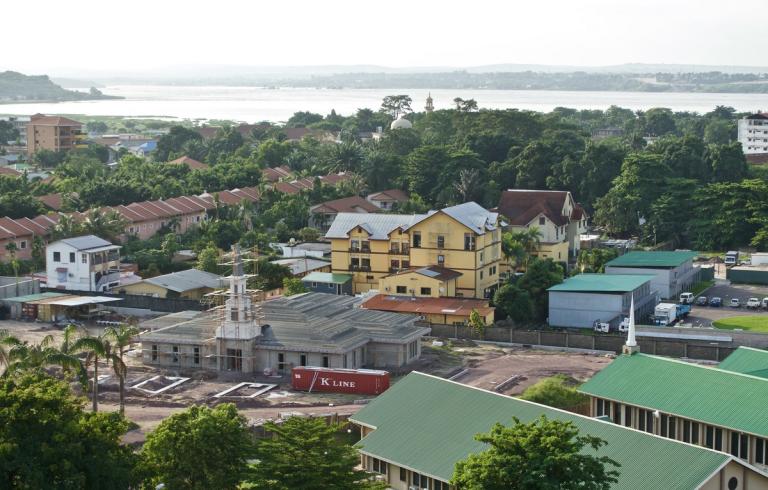 Today, the incomparable Jeffrey Mark Bradshaw completes two years of service, with his wife, in the Democratic Republic of the Congo Kinshasa Mission.
Thankfully, on top of his responsibilities in Africa, Dr. Bradshaw was able to continue contributing to the work of the Interpreter Foundation, for which he serves as a vice president.  Here is the latest installment in the series of Old Testament "KnoWhys" that he has created for us:
"How Does the Story of David's Loyalty to Saul Apply in Our Day?"  An Old Testament KnoWhy[1] relating to the reading assignment for Gospel Doctrine Lesson 23: "The Lord Be Between Thee and Me Forever" (1 Samuel 18-20; 23-24) (JBOTL23A)
***
For all those out there who are students or teachers in the Gospel Doctrine classes of the Church of Jesus Christ of Latter-day Saints, are you aware of the resources available on the website of the Interpreter Foundation?
Gospel Doctrine Resource Index
***
I'm saddened to learn of the death of Professor Stephen E. Robinson, who made notable contributions to Latter-day Saint thinking and writing.  Unfortunately, he was in poor health during his last years.
***
This development will have a much greater impact on the lives of actual practicing Latter-day Saints than will most seemingly larger stories:
"Church Announces Plans for New Hymnbook and Children's Songbook"
***
Did I already call your attention to this item?
"The Oldest Hebrew Inscription and the Psalms in the Book of Mormon"
And then there's this:
"Out of the Best Books: Donald Parry's Valuable Poetic Parallelisms in the Book of Mormon"
And this:
"Touched by the Worldwide Youth Devotional with President Nelson and His Wife"
***
"University of Utah School of Medicine Honors Russell M. Nelson: School creates Dr. Russell M. Nelson and Dantzel W. Nelson Presidential Endowed Chair in Cardiothoracic Surgery"
***
"Mormon genealogical database to accept same-sex couples"
***
"Are there really 139 religious freedom bills out there? Deseret News offers an ambitious round-up"
***
On the (much) lighter side:
"Donny and Marie Osmond on Vegas legacy: Our job is to entertain, not preach"
***
This happened while I was out of the country:
"After protests, Utah's KBYU-FM will keep playing classical music:  BYU Broadcasting will buy KUMT-FM and leave Classical 89's format unchanged."
***
I'm delighted in a different way with this quotation, which I just now stumbled across.  It comes from one Mae Brussell, in 1978:
"It is of no small moment that the LDS has infiltrated the CIA and the FBI…The objective of the Mormon conspiracy was to transport [Uranium] ore beyond the control of the federal government. The avowed purpose of the Church…was to obtain nuclear capability for future use when it would attempt to obtain world conquest and single world government…The nuclear capability of Israel has resulted from this conspiracy, which provided for the highjacking of 200 tons of ore in 1968. The rumor was widespread in the knowledgeable circles of Salt Lake City that the Mormon Church had arranged to assist Israel in bringing off Armageddon."