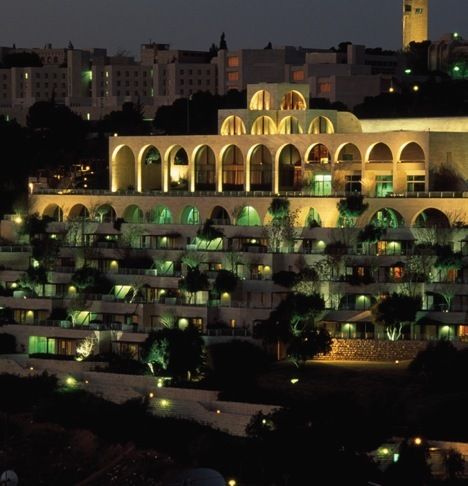 A conclusion to the story:
A community of Latter-day Saints now exists in the Holy Land. It is not a community of agriculturalists and canal-builders, as our ancestors had pictured, but a community of scholars, teachers, and students. In a very real sense, I believe it fulfills the dreams and aspirations of the early missionaries who labored so faithfully in the Near East to build outposts of the kingdom of God in that his­toric but tortured land. What role the Jerusalem Center for Near Eastern Studies will play in the future of the Church and in the future of the Near East remains to be seen. Perhaps, if we prove wor­thy of the blessings we have received, it will someday serve the region as a city on a hill, a candle held high to give light to those around it.[1] Whatever benefit it may prove to others, however, it is certainly benefiting us. We can already confidently say that it is building up a new generation of Latter-day Saints to whom the land of Palestine is familiar and for whom the stories of the Bible and the events of the area's history live in a way they have never lived for our people in the past. If even a small proportion of those who administer and enjoy the programs and courses of the center come away from their experience at Jerusalem with something of the impact that others such as Lorenzo Snow have received, the spiritual life of the Church can only grow in depth and devotion. If even a few return from Palestine with a clearer understanding of our Muslim and Jewish brothers and sisters, our capacity to carry out the mission entrusted to us by the Lord can only increase.
[1] See Matthew 5:14-16.
***
On related themes:
"'Mormon Land': Why can't we all just get along? Muslims and Latter-day Saints seem to have found a way."
(Don't miss the audio link, which comes a bit lower than I, at least, thought it would.  It's there, though.)
Did you catch this, from the Council of American-Islamic Relations?
"WATCH: Why did a Mormon attorney join CAIR? A 2.5 Minute Video"
And this is worth a look, as well:
"Islam is an American religion too, Mr. President"