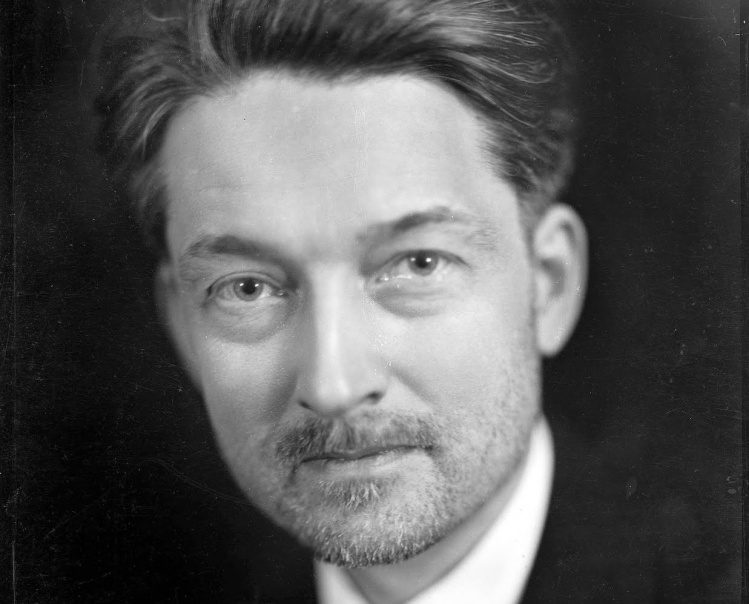 The French Catholic philosopher Jacques Maritain (1882-1973), although raised a Protestant, became an agnostic in the course of his schooling.  In 1904, he married the Russian-born Raïssa Oumansoff (1883-1960).  She had been raised a Jew, but had become an atheist.
In 1906, both Jacques and Raïssa converted to Catholicism.  Shortly thereafter, he completed his studies at the University of Paris (Sorbonne) and the University in Heidelberg, in Germany .
Jacques Maritain was a prolific author, writing more than sixty books over a long lifetime.  Crucially influenced by Henri Bergson and then, in his transition to Catholicism, by Léon Bloy, Maritain was most fundamentally affected by his reading of the great medieval philosopher and theologian Thomas Aquinas.  Effectively, he devoted his life to an effort to revive Thomism for modern thinkers.
Maritain and Giovanni Montini were close friends for many years, and Maritain was something of a mentor to Montini, who eventually reigned as Pope Paul VI from 1963 until his death in 1978.  Raïssa having died in 1960, Pope Paul seriously considered creating Maritain a lay cardinal in honor of his work, but the philosopher was not receptive to that idea.
There is talk, in some circles, of an effort to "beatify" both Jacques Maritain and his wife Raïssa, who developed her own reputation as a philosopher, poet, and mystic.
Here are three passages chosen from Jacques Maritain's voluminous writings:
Since science's competence extends to observable and measurable phenomena, not to the inner being of things, and to the means, not to the ends of human life, it would be nonsense to expect that the progress of science will provide men with a new type of metaphysics, ethics, or religion.
Absolute atheism starts in an act of faith in reverse gear and is a full-blown religious commitment. Here we have the first internal inconsistency of contemporary atheism: it proclaims that all religion must necessarily vanish away, and it is itself a religious phenomenon.
There are absolute atheists … Absolute atheism is in no way a mere absence of belief in God. It is rather a refusal of God, a fight against God, a challenge to God.
We should also, though, perhaps hear just a bit from Raïssa.  She kept a spiritual journal that even Jacques saw only after her death.  Here's a line from it that was apparently very sincere:
I love the saints because they are lovable; and the sinners because they are like me.