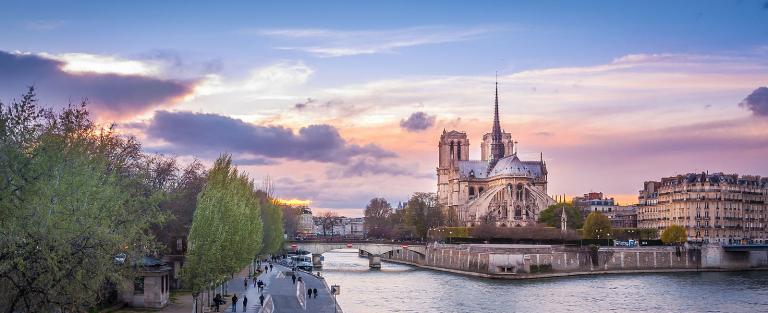 A week or two ago, my wife and I spent a substantial portion of the day in the Cathedral of Notre-Dame de Paris.  At one place, in the transept to the right of the nave near the southern rose window, there is a plaque commemorating the conversion of the prominent French poet, playwright, and diplomat Paul Claudel (1868-1955), eventually the recipient of multiple nominations for the Nobel Prize in Literature:
Ici se convertit Paul Claudel.
In his precocious youth, Claudel had come under the influence of the agnosticism and atheism that were beginning to dominate French intellectual life.  He had even won a prize in school that had been personally awarded to him by Ernest Renan (1823-1892), the French scholar and writer who is most famous for his bestselling 1863 book Vie de Jésus, which, very controversially, had set out to "demythologize" the New Testament and to present Jesus as nothing but a mortal man.
However, Claudel was never fully satisfied with his life as an unbeliever.  He continued to read widely on religious subjects, overcoming many of his intellectual reservations but unable to feel any spiritual conviction.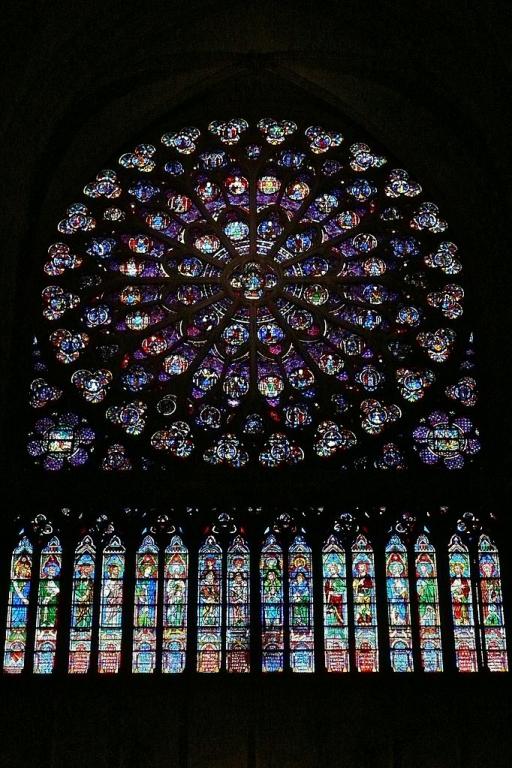 On Christmas Day in 1886, when he was eighteen years of age, Claudel attended High Mass at the cathedral of Notre Dame in Paris, celebrated by the city's still relatively new archbishop. He wasn't particularly moved by the liturgy.  But he later returned for vespers, the evening service. "It was the gloomiest winter day," he later recalled, "and the darkest rainy afternoon over Paris."
He listened patiently to the recitation of the psalms.  Then, as the cathedral choir was singing the Magnificat, something happened:
"In an instant, my heart was touched and I believed. I believed with such a strength of adherence, with such an uplifting of my entire being, with such powerful conviction, with such a certainty leaving no room for any kind of doubt, that since then all the books, all the arguments, all the incidents and accidents of a busy life have been unable to shake my faith, nor indeed to affect it in any way."
As other also have, I find his account of what he himself called his "conversion" striking, and entirely understandable.
Posted from Richmond, Virginia