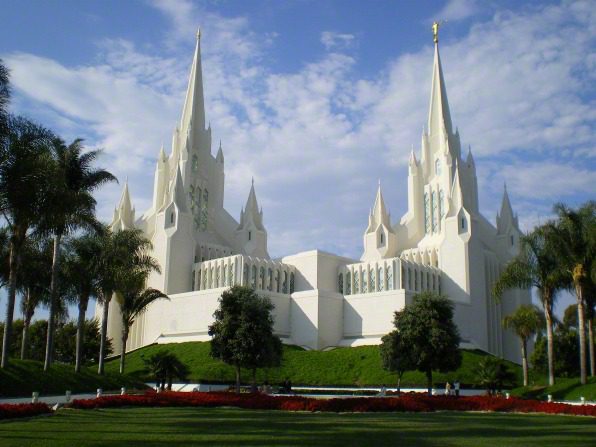 So it's Brett Kavanaugh for the Supreme Court.  I confess that I was beginning to hope for Amy Coney Barrett, but Kavanaugh will, I'm sure, be a superb Justice.  I'm pleased.
***
Just back from Hob Nob Hill, where we had dinner with friends.  (Amazingly, notwithstanding my richly deserved reputation for perpetually seething rage and mean spiritedness, I do somehow still have friends.)  I enjoyed the food, but I particularly appreciated "Melissa," who, my wife and I agree, has to have been one of the best servers, waiters, or — can we still use this word? — waitresses that we've ever encountered.  She was exceptionally friendly, personable, and helpful.
***
Walking back from the restaurant, I was looking forward to seeing "The Abbey" again, on the corner of Fifth and Olive.  The photographs below, taken just a few minuts ago by my wife, will show you why I find it so intriguing: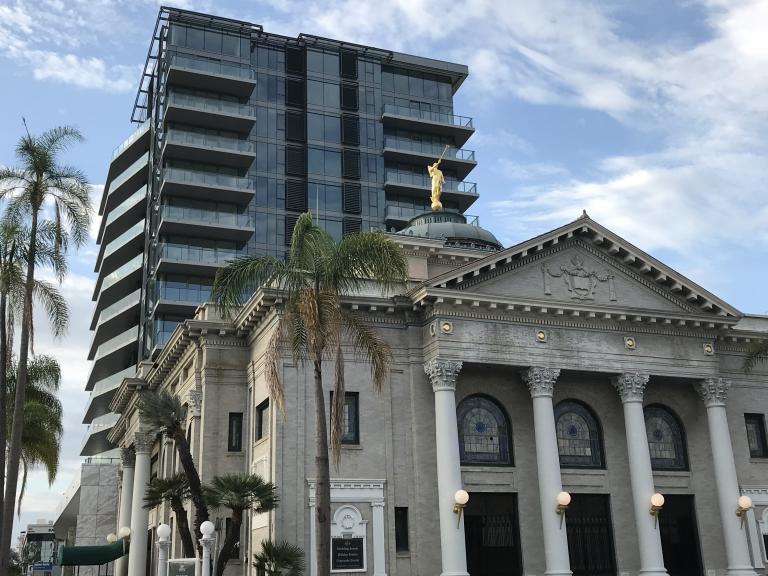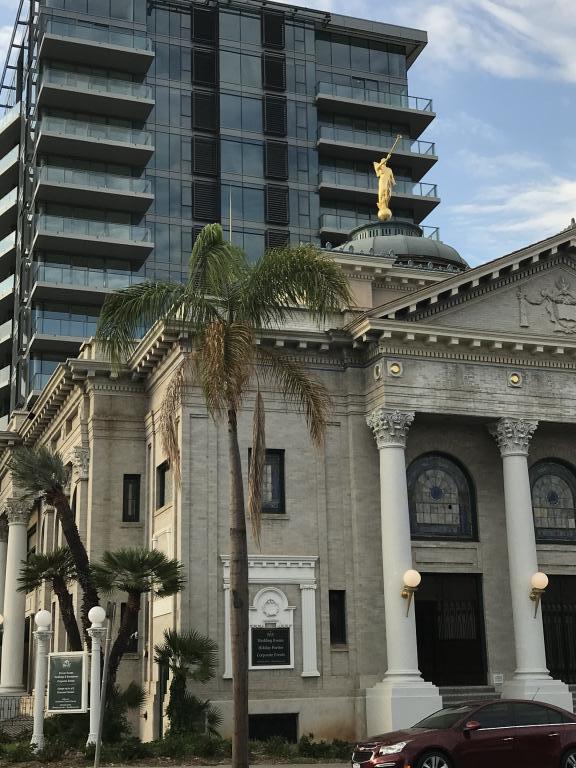 ***
The Church of Jesus Christ of Latter-day Saints has undertaken a significant effort to combat suicide.  Here's another part of it:
"Why We Need to Talk About Suicide"
***
"Houston Astros Thank Mormon Helping Hands for Service during Hurricane Harvey"
***
Are you aware of the Latter-day Saint presidential candidate in the west African Republic of Mali?
***
From the Interpreter Foundation:
""Matthew Bowen, Name as Key-Word Available for Preorder"
"'Why Does "Holiness To the Lord' Appear on LDS Temples?  An Old Testament KnoWhy[1] relating to the reading assignment for Gospel Doctrine Lesson 26: King Solomon: Man of Wisdom, Man of Foolishness (1 Kings 3; 5-11) (JBOTL26A)
***
It's coming up shortly, on 1-3 August 2018:
"Join Us for the FairMormon Conference 20th Anniversary!"
***
Here's a short item that I wrote for the Church's website a number of years ago.  I happened to stumble across it again recently, and I was pleased with it:
"Everyone Else Makes Such Lonely Heavens"
***
Two items from the invaluable Robert Boylan:
"Contingent Foreknowledge and the Open Future in 3 Nephi 17"
Posted from San Diego, California