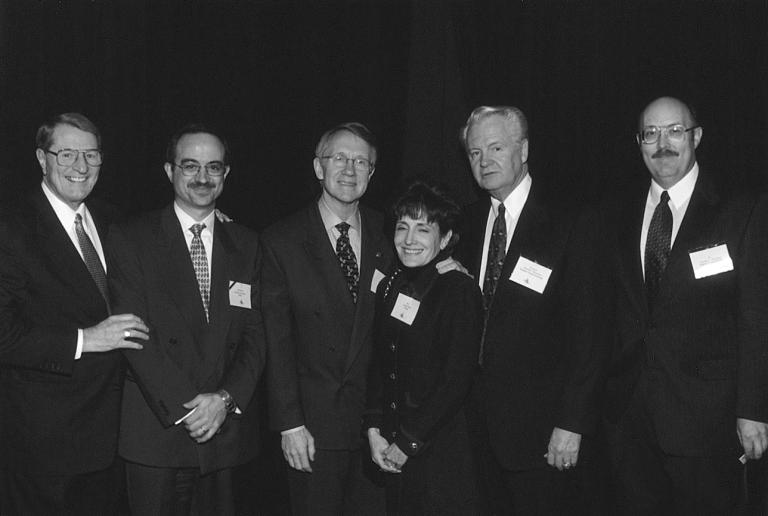 One of the topics that I will need to address in my forthcoming book on the Middle East, the Arabs, and Islam for a predominantly Latter-day Saint audience is the Islamic Translation Series (ITS), which I conceived and founded, and which expanded into the broader Middle Eastern Texts Initiative (METI) before new leadership at BYU's Maxwell Institute severed my connection with it and, ultimately, gave it to E. J. Brill Publishing in the Netherlands.
Here are three paragraphs that I put together quite a few years ago, back when what had been known as the Foundation for Ancient Research and Mormon Studies (FARMS) and would soon become the Neal A. Maxwell Institute for Religious Scholarship was briefly (and rather awkwardly) known as ISPART, the Institute for the Study and Preservation of Ancient Religious Texts.  I'll probably draw on such materials as these for some of the prose about the rise and fall of what I regard as a genuinely significant project:
In histories of the West, the Middle Ages are often characterized as a period of relative intellectual and technological stagnation. And yet, throughout the dominions of Islam—spanning the vast territories from Central Asia and Mesopotamia to the western extreme of North Africa, and from southern Spain to southern Arabia—the medieval period was a vibrant time of inquiry, discovery, and progress. The most engaging ideas of the age and the most important advances in fields such as architecture, medicine, astronomy, mathematics, and philosophy developed within the Islamic sphere of influence.
Today, many of the intellectual and scientific achievements of the West are built upon foundations inherited from this Islamic age of enlightenment. But that legacy is often forgotten or undervalued because of linguistic and other barriers. The Islamic Translation Series, sponsored by the Institute of Global Cultural Studies at Binghamton University and the Institute for the Study and Preservation of Ancient Religious Texts at Brigham Young University, was established to promote a greater awareness of and scholarly access to the rich philosophical, theological, and mystical traditions of classical Islamic civilization—areas of intellectual inquiry known as the "Islamic sciences." The publications are accessible to scholars, students, and the general public.
Islam is still a widely misunderstood faith in the West. Dissemination of its important works in English can dispel many misconceptions, increase awareness, and open doors to friendly relations. Muslims from Indonesia to Iran have communicated their appreciation for the series and the universities that are sponsoring it.
Posted from Newport Beach, California