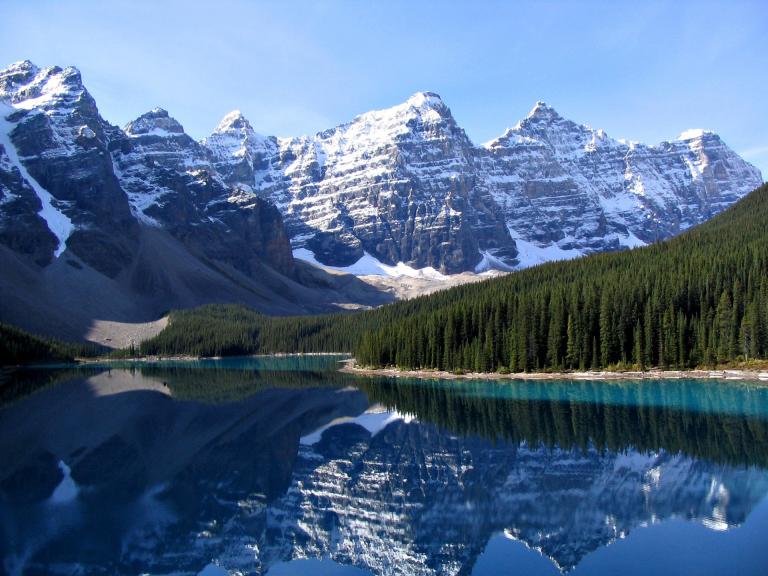 Many people love beaches and tropical islands. I love them, too. I grew up, after all, in southern California, and I made my first visit to Hawaii at the age of five. (I have no idea how many times I've been back since.)
But I have to admit that the terrestrial landscapes that resonate with me the most powerfully, that stir me most deeply, are alpine. I hiked the John Muir Trail through California's Sierra Nevada Mountains when I was eleven. I fell in love with Switzerland and the Alps on my first visit to Europe just out of high school, and I was absolutely ecstatic to be called to serve in Switzerland thereafter as a missionary. Similarly, I love the fjords and the lakes and the mountainous valleys of my grandmother's Norway.
Also very, very high on my list of favorite places, though, are the Canadian Rockies.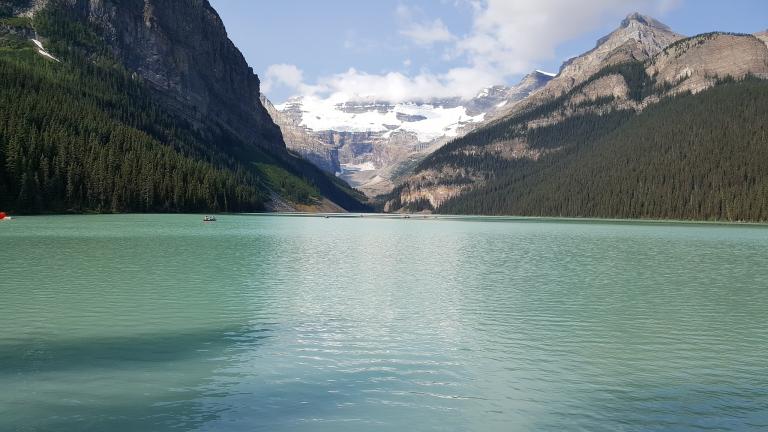 I haven't seen them as often — I think that I've only been to Alberta three times, maybe four, and, until today, not for quite a while — but Banff National Park is, to me, one of the most stirringly beautiful and evocative places on Earth. It's a place for the gods.
In this context, I think of C. S. Lewis's notion of Sehnsucht, and of what he called "pure northernness." And I've written about it:
"Joy found in stabs of 'divine homesickness'"
This short trip, alas, won't provide an opportunity to spend any time in the Canadian Rockies. Anyway, it's not really an ideal time of the year for that, and my wife isn't with me this time — and it just wouldn't be nearly as satisfying without her. Flying up, though, I was struck by how easy it is to get here from Utah, by how short the flight is, and I began thinking "I need to do this again, with my wife." (I also was struck, at certain points, by the strangely linear north-south orientation of the mountains over which we were cruising. I need to learn more about their geology.)
The last time we were here, I think, we took our kids to the Calgary Stampede. That was a lot of fun. Next time we come, I would (of course) like to spend considerable time in and around Banff and Jasper National Parks. But I also enjoyed the amusingly-named Head-Smashed-In Buffalo Jump, and would like to see that again.
And, next time, I really, really want to visit Dinosaur Provincial Park, which is about 2.5 hours east of Calgary, and Drumheller, which is about 68 miles to Calgary's northeast and which likes to call itself the "Dinosaur Capital of the World."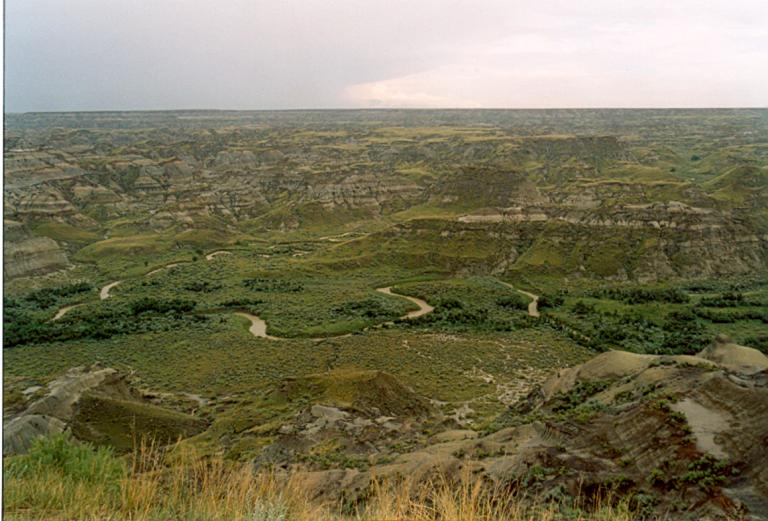 Alberta has preserved a remarkably great and diverse abundance of Late Cretaceous dinosaur fossils — that is, fossils ranging from the period between roughly 100 million years and 66 million years before the present. In fact, it's arguably the best place for such fossils in the entire world. And I want to see more of it.
Next time!
Posted from Calgary, Alberta, Canada