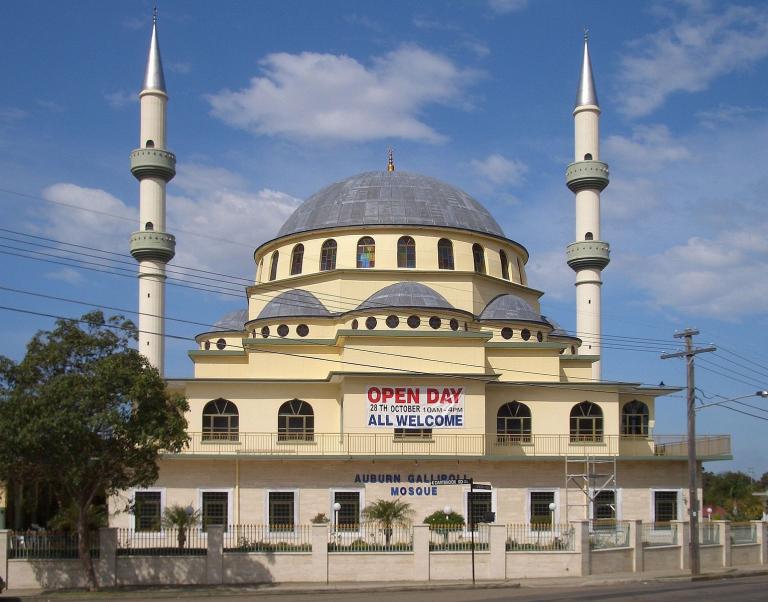 I missed this item when it appeared on the LDS Newsroom website for Australia:
"Daniel C. Peterson to Deliver Religious Liberty Lecture at University of Notre Dame"
That lecture is now, as of tonight, in the past.  I think that it went reasonably well.  (At least I was satisfied with what I said.)    I'll probably post a brief report on it within the next day or so.  But not yet.
***
Along with Keith Thompson and Elder Robert Dudfield, my wife and I spent about three hours this afternoon with the prominent Sydney Muslim leaders (and brother and sister) Ali Roude and Dr. Nada Roude, and we thoroughly enjoyed it.
He is the former principal of Rissalah College, and she is the founder of the Muslim Women's Association, the first Muslim women's Refuge, and the Australian Arabic Child Care Centre, as well as the founding member of the Arabic Welfare Interagency and the Lebanese Community Council of New South Wales.  She earned a doctorate last year, with a dissertation on what works and what doesn't work in community efforts to counter violent extremism.  I'm interested in reading it.
First, they took us on a visit to the new Gallipoli Home, the first facility in Sydney that's dedicated to serving the needs of elderly Muslim men and women.  It was quite impressive, and the Muslim community is justifiably proud of it.
Then we visited the adjacent Auburn Gallipoli Mosque, a place of worship predominantly used by Muslims of Turkish origin — which is why its design is very, very Ottoman or Turkish in appearance.
Its name reflects the fact that the mosque is situated in Auburn, a suburb of Sydney.  But it's also named to invoke the legacy of the famous Gallipoli Campaign of the First World War, which looms large in the history of both Australia and the Republic of Turkey. According to the leadership of the mosque, the name honors "the shared legacy of the Australian society and the main community behind the construction of the mosque, the Australian Turkish Muslim Community."
I may have some photographs of the mosque to share in the next while.
Afterwards, we had lunch at what I think is a Pakistani restaurant, a couple of blocks away from the mosque.  (That fact will probably further inflame a few of my very flammable critics.)  The immediate neighborhood is absolutely awash in Afghan, Pakistani, Lebanese, and other such restaurants.  It would be a fun place to visit again, someday.
Posted from Sydney, New South Wales, Australia