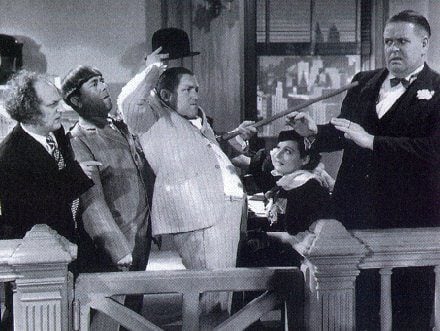 In a post yesterday, I mentioned our having had dinner at a Lebanese restaurant. I concluded the post as follows:
I was amused by the fact that the two young women who waited on us, while they looked Middle Eastern, turned out upon questioning to be from Colombia and Brazil. It reminds me of the time that I went, alone, to a small fast food joint in West Los Angeles called "Falafel King." The cooks and the guys behind the counter were all clearly Arabs. So, after I finished and was walking out, I commented to them in Arabic on how good the food had been. They looked at me as if I were from Mars and speaking gibberish. They were all Latinos, of course, from Central America.
How's that for plain evidence of the close relationship between Mesoamerica and the Middle East? Proof of the Book of Mormon, if you will.
That passage has agitated a few of my madcap critics.
One of them sees it as revealing my racism, demonstrating my contemptuous inability to distinguish one brown person from another.
At least two other commentators apparently think that my remark about "plain evidence of the close relationship between Mesoamerica and the Middle East" and "proof of the Book of Mormon" was serious. (For fun, I'll now offer them a comparably earnest and rigorous additional demonstration that the Book of Mormon is true: Sometimes, when I watch Bedouin women making bread on a grill, I'm reminded of Mexican women making tortillas on a grill. Plainly, the only possible explanation for this stunning parallel must be that Lehi and his family and his other companions brought their Middle Eastern baking techniques with them from Jerusalem to Mesoamerica.)
A fourth critic claims to detect latent homoeroticism in my description of the Australian Jewish leader with whom we had dinner. (I said that he is a great raconteur who shares my affection for Jerusalem and my enjoyment of anecdotes about the wit of Winston Churchill.)
Folks, you can't make this stuff up.
But what am I demonstrating with the current post? I'm showing that I don't favor the witty over the half-witted. I can enjoy them both.
Posted from Sydney, New South Wales, Australia